Randy Gordon & Cletus Seldin will be the Ring 8 guest speakers at its next monthly meeting on Thursday night, February 1st (7 p.m. ET start), at Plattdeutsch Park Restaurant (1132 Hempstead Turnpike) in Franklin Square, New York.
On Sunday, April 29th, 2018, the New York State Boxing Hall of Fame will hold its 7th Annual Induction Ceremonies at the beautiful Russo's on the Bay, located at 162-45 Cross Bay Blvd. in Howard Beach, New York starting at 12:30 PM.  Tickets are priced at $150 per person, $70 per child (under 16).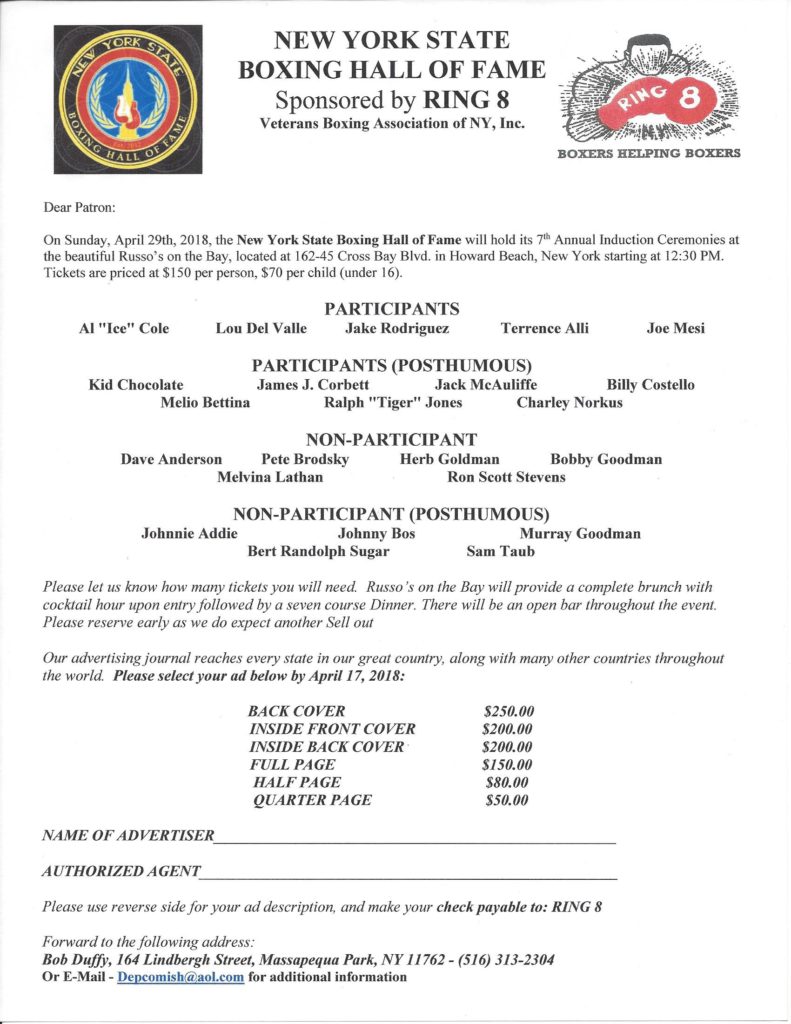 For additional information Bob Duffy, 164 Lindbergh Street, Massapequa Park, NY 11762 – (516) 313-2304
Or E-Mail – Depcomish@aol.com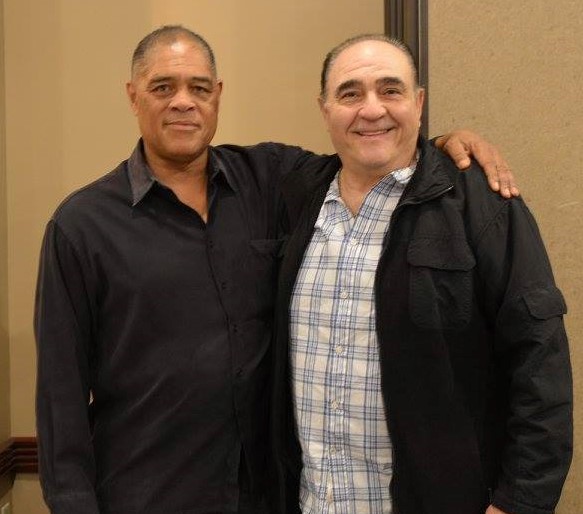 On a sad note, I was informed by Paulette Balog that Longtime member Pasquale (Pat) Laudicina, pictured here with Renaldo Snipes just lost his mother who was well into her 90's! Our thoughts and Prayers go out to Pat and all his loved ones!
Posted under
Meeting Notes