NEW YORK CITY (Jan. 27, 2015) – New York City boxing leader Tony Mazzarella passed away after a long illness this past Monday at the age of 75.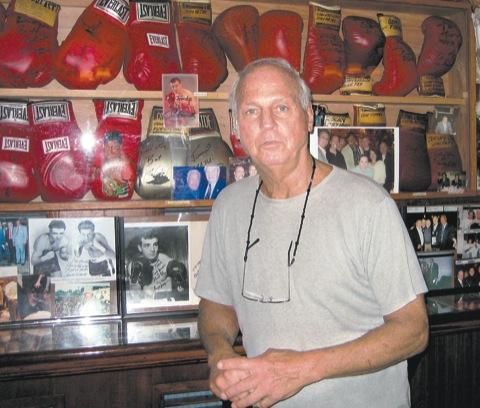 During his long career in boxing, Mazzarella was a former New York State Athletic Commission (NYSAC) Deputy Commissioner and inspector – honorary NYSAC Deputy Commissioner the past few years – Ring 8 treasurer, New York State Sports Commission member, amateur (including Golden Mittens and Mayor's Week of Boxing) and professional promoter (co-promoter of Ring Promotions) and the major influence in the founding of the New York State Boxing Hall of Fame (NYSBHOF).
"Tony was a loyal, dedicated Ring 8 member for more than 30 years," his close friend and Ring 8 & NYSBHOF president Bob Duffy said." Without his restaurant, the Waterfront Crabhouse (in Long Island City), serving as the home of Ring 8, I don't think there would be a Ring 8 today if not for Tony's generosity and perseverance. He has kept Ring 8 alive and due to his diligence, Ring 8 has always maintained its integrity. It was his idea to found the New York State Boxing Hall of Fame.
"We were partners (Ring Promotions) and great friends for the past 25 years. Tony enjoyed being part of events, whether it was promoting shows or hosting award dinners, He was very generous to fighters. Tony was also a good baseball players and an avid fan. He was a leader and remains a legend in New York City boxing. He was without question the most respected Ring 8 member. We will all miss Tony Mazarella more than words alone can properly describe."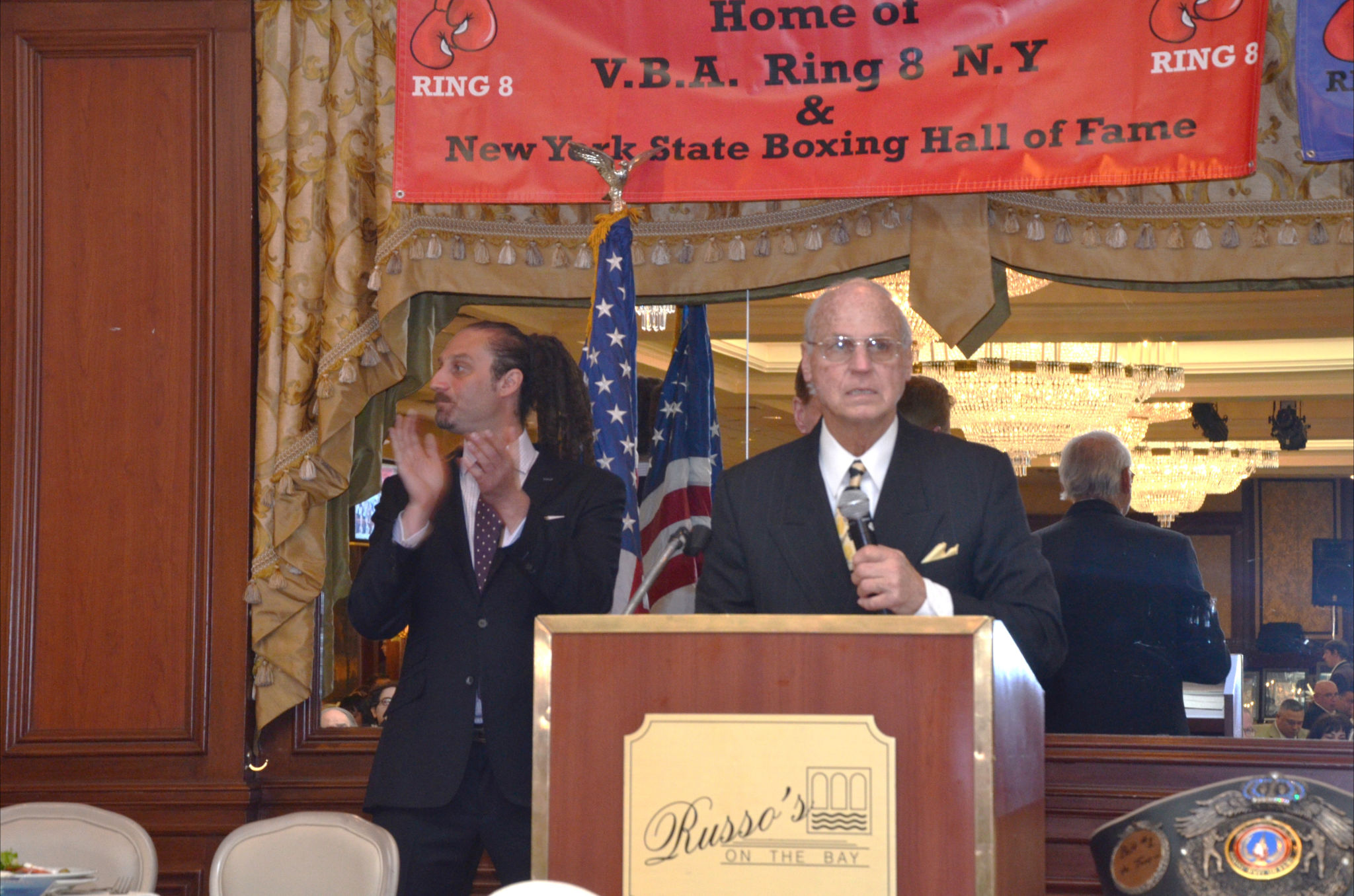 A native of Queens, Tony resided in Tappan, where his funeral will be held this Friday (Jan. 30, 11 a.m.) at Our Lady of the Sacred Heart Church (120 Kings Highway). His wake will be held this Thursday (Jan. 29), from 2-4 p.m. and 6-9 p.m., at Pizzi Funeral Home (120 Paris Ave. in North Vale, New Jersey).
ABOUT RING 8: Formed in 1954 by an ex-prizefighter, Jack Grebelsky, Ring 8 became the eighth subsidiary of what was then known as the National Veteran Boxers Association — hence, RING "8″ — and today the organization's motto still remains: Boxers Helping Boxers.
RING 8 is fully committed to supporting less fortunate people in the boxing community who may require assistance in terms of paying rent, medical expenses, or whatever justifiable need.
Go on line to www.Ring8ny.com for more information about RING 8, the largest group of its kind in the United States with more than 350 members. Annual membership dues is only $30.00 and each member is entitled to a buffet dinner at RING 8 monthly meetings, excluding July and August. All active boxers, amateur and professional, are entitled to a complimentary RING 8 yearly membership. Guests of Ring 8 members are welcome at a cost of only $7.00 per person.
CONTACT:
Bob Trieger, Full Court PRESS, 978.664.4482, bobtfcp@hotmail.com, @FightPublicist
Posted under
Articles