New York State Boxing Hall of Fame inductee Bobby Cassidy, Sr. and his son, Bobby Cassidy, Jr., will be the Ring 8 guest speakers at its next monthly meeting on Thursday night, October 19 (7 p.m. ET start), at Plattdeutsch Park Restaurant (1132 Hempstead Turnpike) in Franklin Square, New York.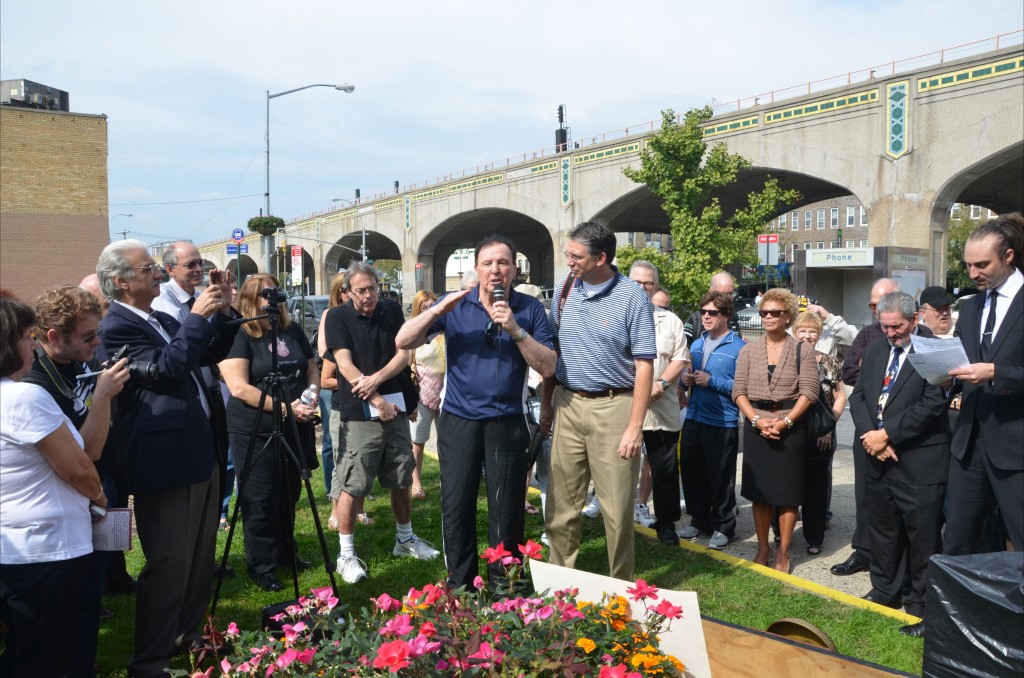 "We are anxiously looking forward to having the Cassidy's as our guest speakers at the next Ring 8 meeting," Ring 8 president Jack Hirsch said.
"It will also be a special treat for us to see the documentary on Sunnyside Gardens. Cassidy Jr. Is one of the most respected boxing journalists in the New York area, his dad one of the most exciting middleweights of his era. They will probably have some great stories to share."
Cassidy, Sr. (59-16-3, 27 KOs) fought professionally between 1963 and1980, capturing the Irish-American and New York State light heavyweight titles.
His most notable victory, perhaps, was a 10-round split decision at the Felt Forum over world title challenger Don Fullmer in 1971.Bobby will speak about his career as a boxer and trainer.
Cassidy, Jr., who is a longtime sportswriter at Newsday, will discuss the rich boxing history of and documentary he made about the famed Sunnyside Gardens in Queens, where his father had a 22-3 record as one of the main attractions there.
The film covers the history of Sunnyside Garden Arena, a boxing arena that entertained fans of pugilism from 1947 until 1977. Legendary fighters came to Sunnyside Garden including Billy Graham, Floyd Patterson, Bobby Cassidy, Vito Antuofermo, Eddie Mustafa Muhammad, Gerry Cooney, Mustafa Hamsho and Saoul Mamby.
"Sunnyside Garden was an important part of my childhood," said the film's director, Chris Cassidy. "My father holds the record for most main events at Sunnyside. It became this mythical building to our family. When they demolished it, it was like they took away part of my childhood. I wanted to make this film to recreate that atmosphere, to bring all those memories back to life."
The film features Bobby Cassidy, Congressmember Peter King and many of the fighters mentioned above.
In addition to his work as a sportswriter, Bobby Jr. is also a playwright having penned the acclaimed theatrical piece, "Kid Shamrock," which was about his father's life.
ABOUT RING 8: Ring 8 became the eighth subsidiary of what was then known as the National Veteran Boxers Association – hence, RING 8 – and today the organization's motto still remains: Boxers Helping Boxers.
RING 8 is fully committed to supporting less fortunate people in the boxing community who may require assistance in terms of paying rent, medical expenses, or whatever justifiable need.
Go on line to www.Ring8ny.com for more information about RING 8, the largest group of its kind in the United States with more than 350 members. Annual membership dues are only $30.00 and each member is entitled to a buffet dinner at RING 8 monthly meetings, excluding July and August.
All active boxers, amateur and professional, with a current boxing license or book are entitled to a complimentary RING 8 yearly membership. Guests of Ring 8 members are welcome at a cost of only $7.00 per person.
Posted under
Meeting Notes