Ring 8 will have their next meeting on Tuesday night June 20th, starting at 7 p.m. ET, at O'Neill's Restaurant, located at 64-21 53rd Drive in Maspeth, New York.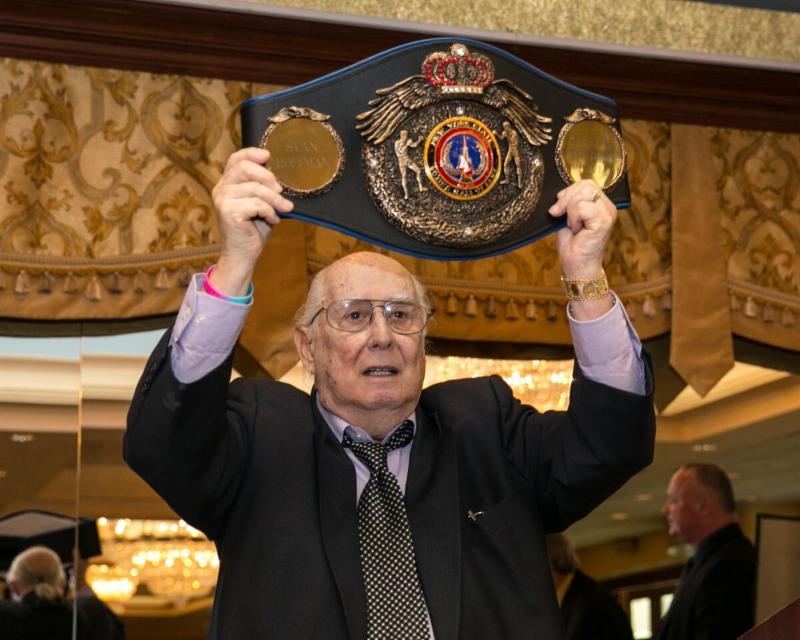 Veteran boxing manager Stan Hoffman was inducted into the New York State Boxing Hall of Fame (NYSBHOF), on April 30, 2017 at Russo's On The Bay in Howard Beach, New York.
Hoffman, 86, has managed, advised or promoted 38 world champions during nearly 50 years working in the boxing industry. A product of Brooklyn and Bronx, Hoffman still advises some boxes and attends fights, but he enjoys spending time with his family, especially his grandchildren.
"I'm told that I've had 38 world champions and I have a story for each one of them," Hoffman said. "Almost from the beginning, in 1980, I had success in boxing. Joe Manley is special because he was the first fighter I signed and also my first world champion. Team USA didn't send a team to the 1980 Olympics (because of a boycott) and Joe was lost. Nobody expected him to on to win the world junior welterweight title like he did. The pinnacle of my career was my first heavyweight champion, Michael Benntt. Bob Arum called asking if I wanted to make some money using Bentt in a tune-up fight for Tommy Morrison, who had a big money fight lined up with Lennox Lewis. Michael knocked him out in the first round (for Morrison's WBO heavyweight title). And Hasim Rahman is like my kid. From Iran Barkley to James Toney, I have stories about all of them."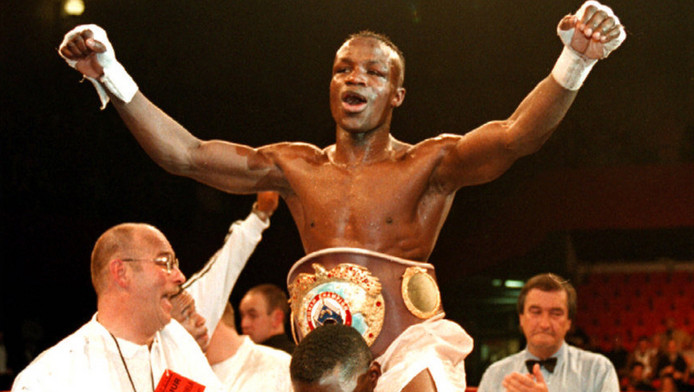 Regilio Benito Tuur (born 12 August 1967) is a former boxer from The Netherlands, who made his fame by knocking out reigning world champion Kelcie Banks in the first round at the 1988 Summer Olympics in Seoul.
In 1989 Tuur turned professional with his first fight held in New York. In 1994 won the world title of the World Boxing Organisation (WBO) by beating Eugene Speed from the United States in his hometown Rotterdam. He lived in Hempstead, Long Island for several years with his wife and newborn daughter.
He finished his Pro career in 2002 with a record of 46-4-1 with 30 KO's
Posted under
Meeting Notes