President Bob Duffy opened the meeting with a Flag Salute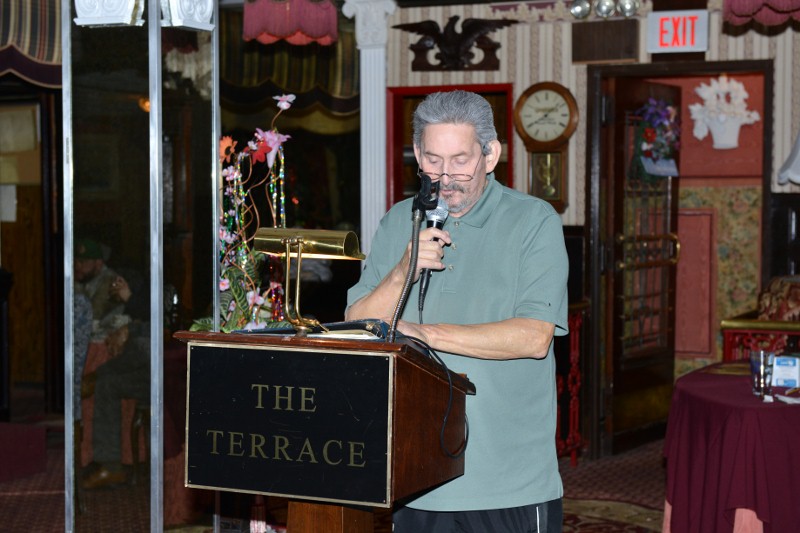 followed by a 10 count by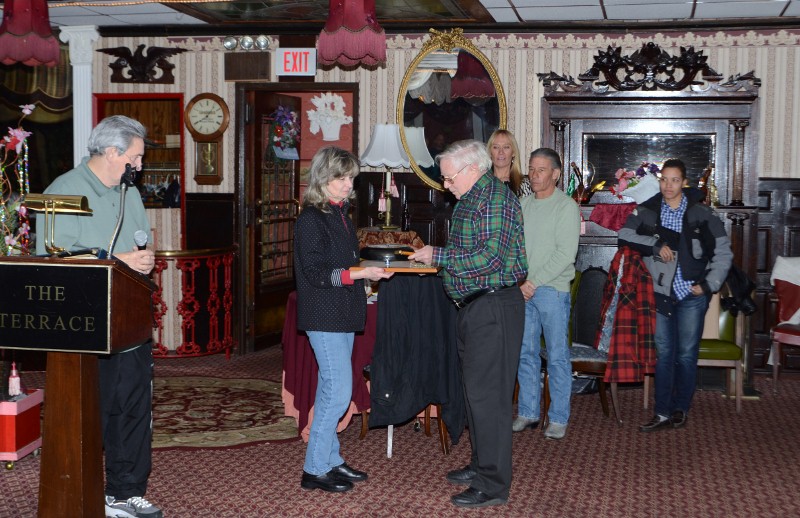 Paulette Balog and John Holden in the memory of Former WBA Heavyweight Champion of the World Ernie Terrell.
President Duffy stated that Henny Wallitsch, Tony Depippo and Tony Mazzarella were all not feeling well.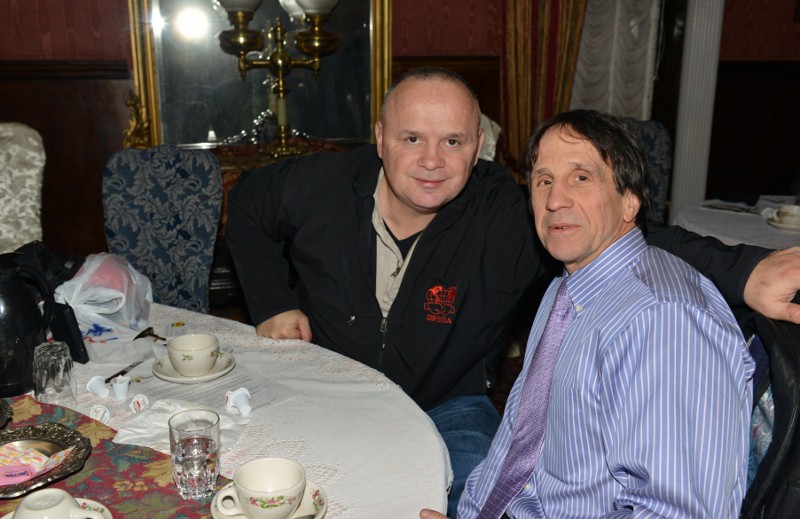 President Duffy stated that the newest member of the Board is Boxing Judge Ron McNair. Ron has been a member of Ring 8 since the early 1980′s.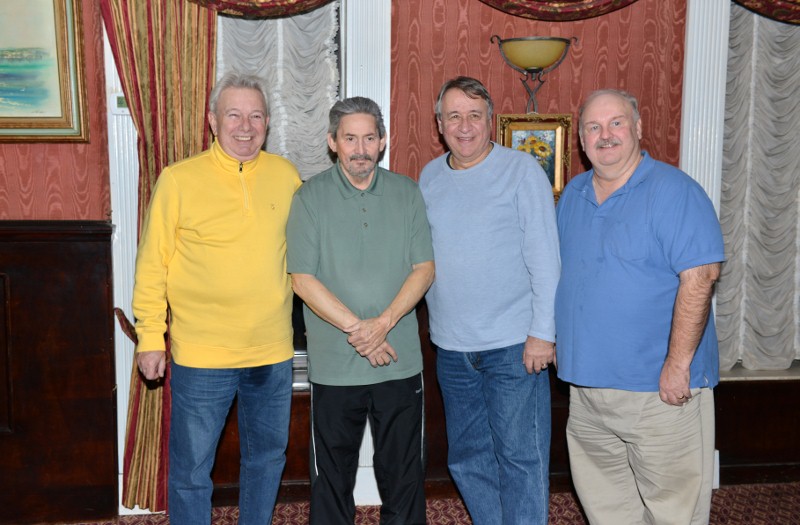 President Duffy introduced some of the Award Winners from out Christmas Party that attended, including John Rohe, Brian Dubecky, Sparkle Lee, Robin Tayor and Stan Janousek.
Ring 8 will be hosting another New York Golden Glove Show on Thursday, February 5th at the Plattduetsche Restaurant, Franklin Square, New York, which will be for the Bill Gallo Scholarship Fund. The price for all Ring 8 members will be ONLY $20.
Our next meeting will also be at the Plattduetsche Restaurant on Tuesday, February 19th.
Ring 8 donated $1,000 to "Russo's on the Bay" to benefit sick children.
Ring 8 also donated $400 each to the Glen Cove & Westbury Gym for equipment. Ring 8 also made many other donations throughout the year.
Ring 8 will have a plaque made up on behalf of Jock Lewis who was killed recently in a car crash.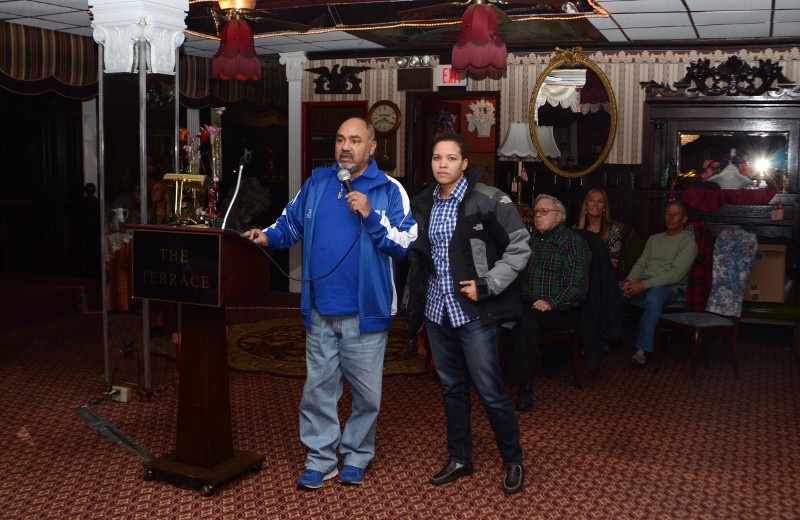 Frank Pena talked on another Golden Glove Show which will be held on Thursday, February 26th.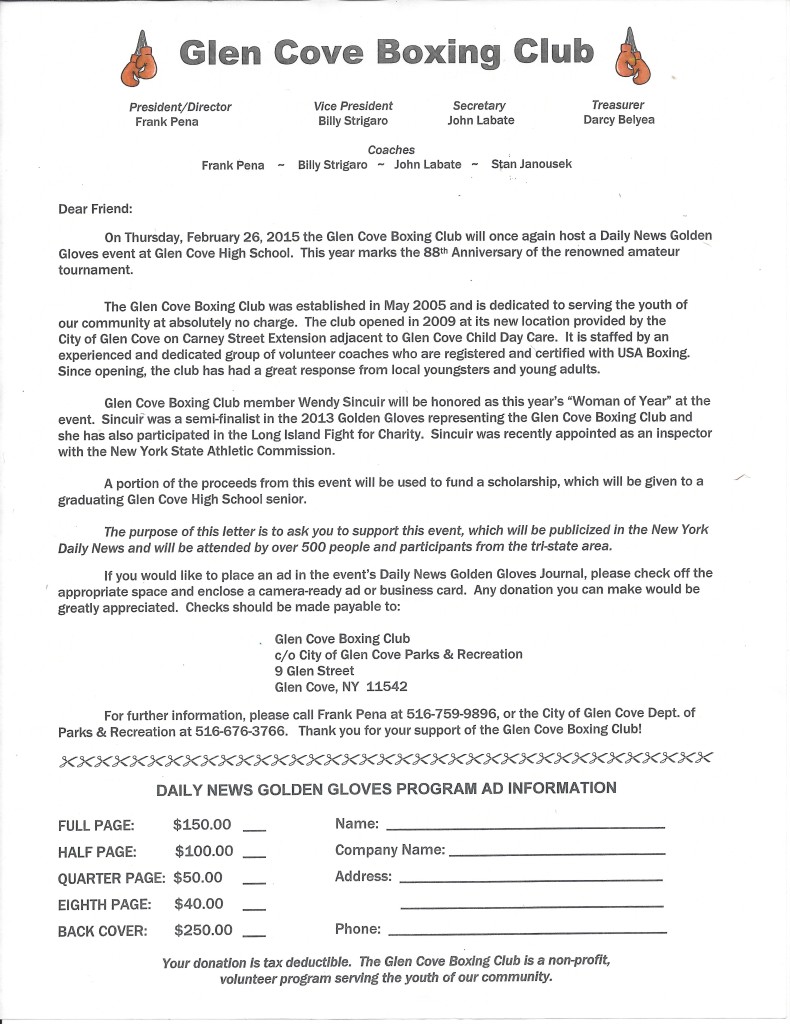 Frank stated that their will be a total of 30 Golden Glove Shows this year. Frank stated that Ring 8 will invite all the Finalist to a Ring 8 meeting and he introduced one of his female boxers, Emily Colon, who will also be boxing in the Tournament.
President Duffy talked on longtime photographer, Tom Casino, who is in need of financial need for hospital bills which will come to over $100,000. Ring 8 is donating $500 and Ed Post the President of Spartan Sports, will also match that. If you want to make a donated you can do so by going to the following link – https://www.giveforward.com/fundraiser/qq97/tom-casino?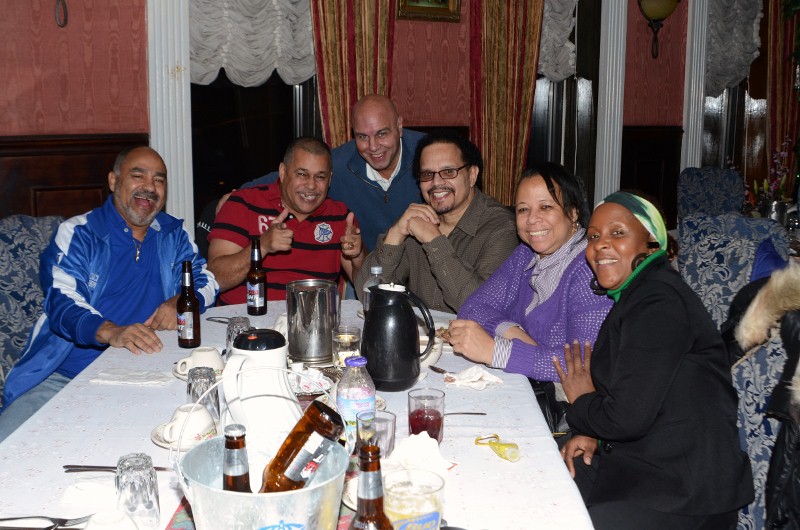 President Duffy introduced several officials including John McKaie, Carlos Ortiz Jr., Robin Taylor, Ron McNair, Eddie Claudio and Sparkle Lee, who will be Inducted into the Women's International Boxing Hall of Fame on July 11th. President Duffy also introduced New York Boxing Commissioner John Signorile. He also stated that Tom Hoover will be replacing Melvina Lathan as the Chair person.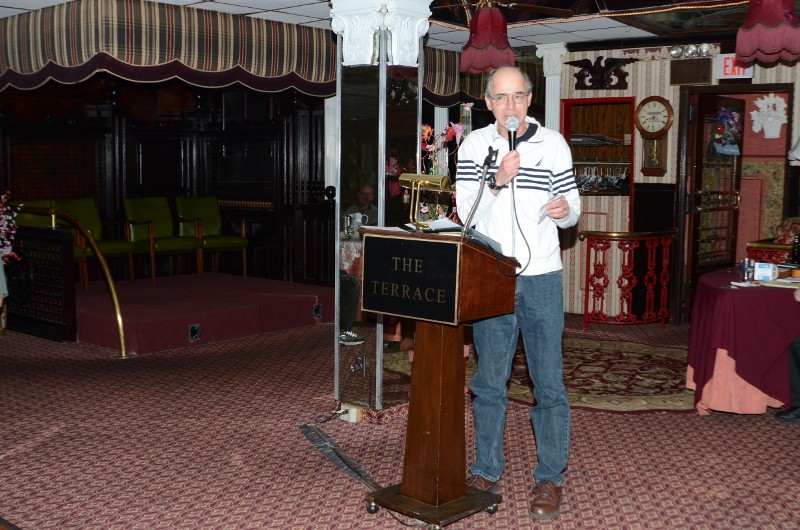 Jack Hirsch introduced the newly elected Class of the New York Boxing Hall of Fame.
http://www.ring8ny.com/?p=12441
President Duffy stated that the price this year will be ONLY $125
This years picnic will be at Massapequa Park.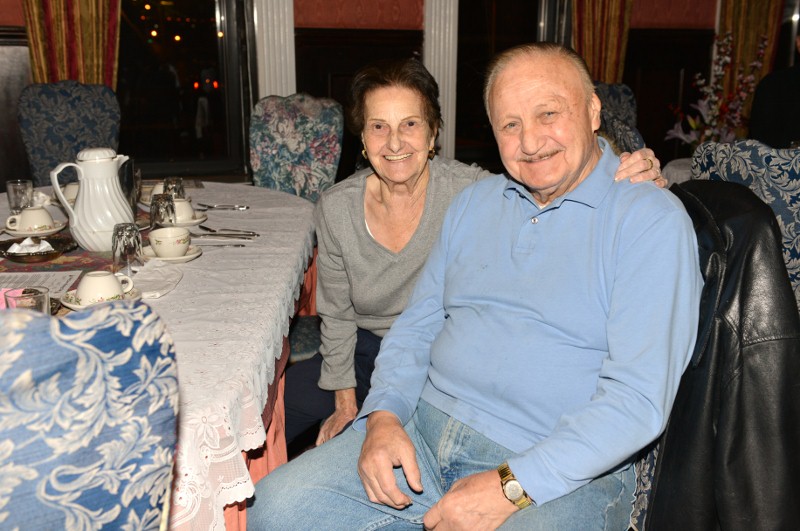 President Duffy also introduced several other members including Tommy Carcone.
President Duffy introduced guest speaker Shiri Paamony Eshel, who is doing a Documentary on old time boxing, ask if anyone would be interested in getting involved.
Charlie Norkus Jr., stated that we should all congratulate Mark Breland as he is the trainer of the Newly crowned WBC Heavyweight Champion of the World, Deontay Wilder.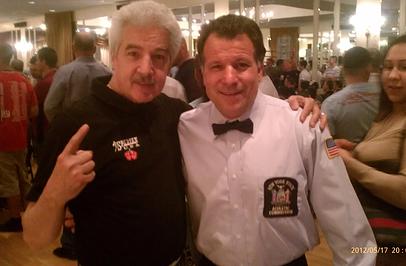 Ed Post, the President of Spartan Sports, stated that he has coupons for Modell's which will give you a 15% discount. He also stated that any Ring 8 member can see the movie American Sniper at a low price of ONLY $6.00 at a near by theater.
Posted under
Meeting Notes