President Bob Duffy opened the meeting with a Flag salute and John Holden did the 10 count in memory of Joe DeGuardia, Sr. Bob also mentioned the illness of John Holden's mother and welcomed back our photographer Stan Janousek (professional fight name Stanley Yanachek).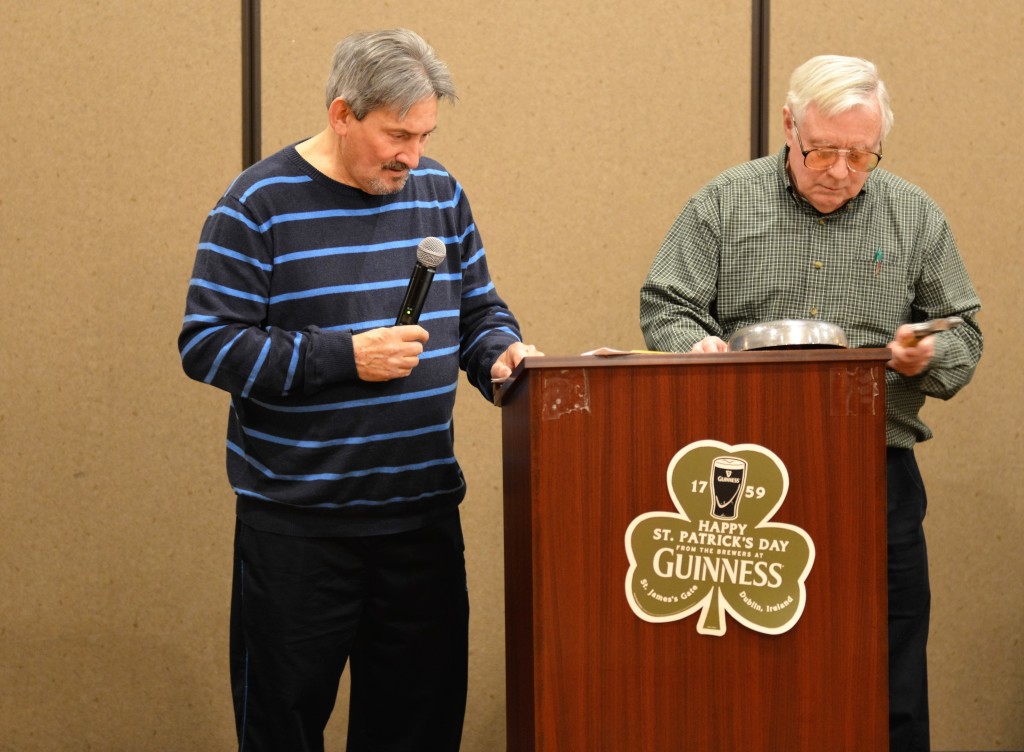 President Duffy introduced the many celebrates that were in attendance.
Duffy stated that Charlie Norkus Jr. will be showing fight films before the meeting and at dinner time.
Duffy stated that Ring 8 gave a plague to the DeGuardia family in memory of Joe Sr.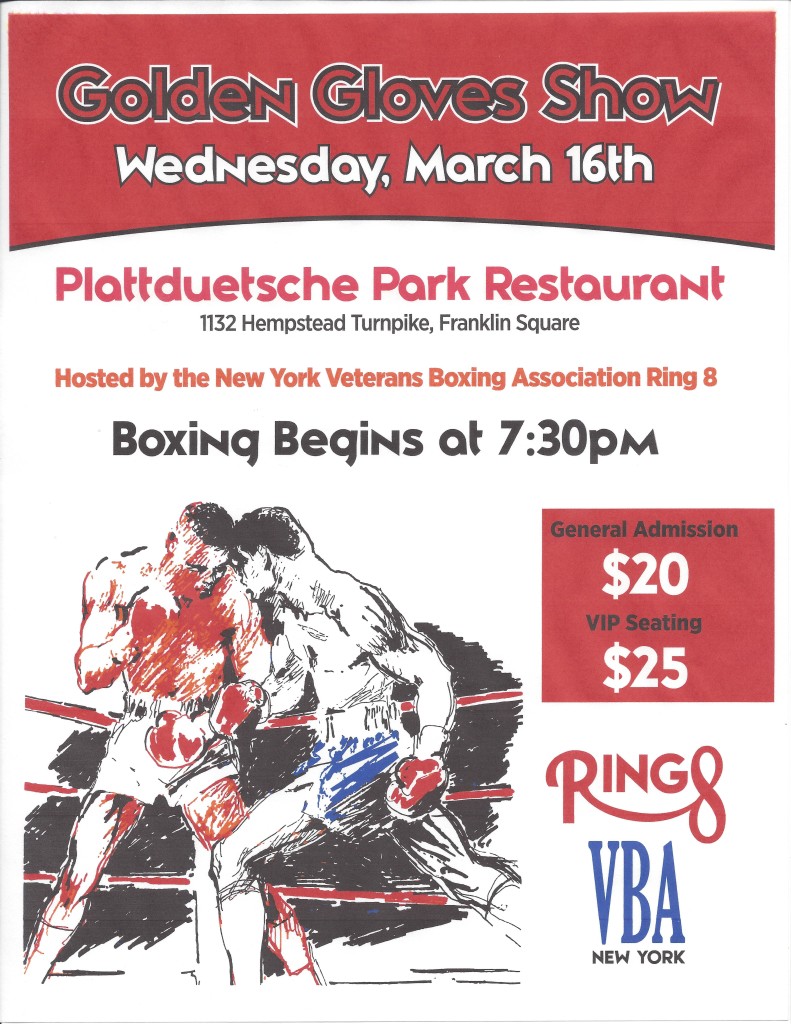 Duffy talked about the Ring 8 NY Golden Glove Show on Wednesday, March 16th a the Plattduetsche. We will have as a special guest Amanda Serrano, the Newly Crowned WBO featherweight World Champion, along with her sister Cindy, the former Three time World Champion …This year Joe Dwyer wife , Linda, will make a special presentation to the Fighter of the Night ….. a special event so let s talk it up. For more information, PLEASE contact President Bob Duffy at 516-313-2304.
Ring 8 will be giving out 2 Trophies, one the Fighter of the Night and also the KO of the Night, donated by Charlie Norkus Jr.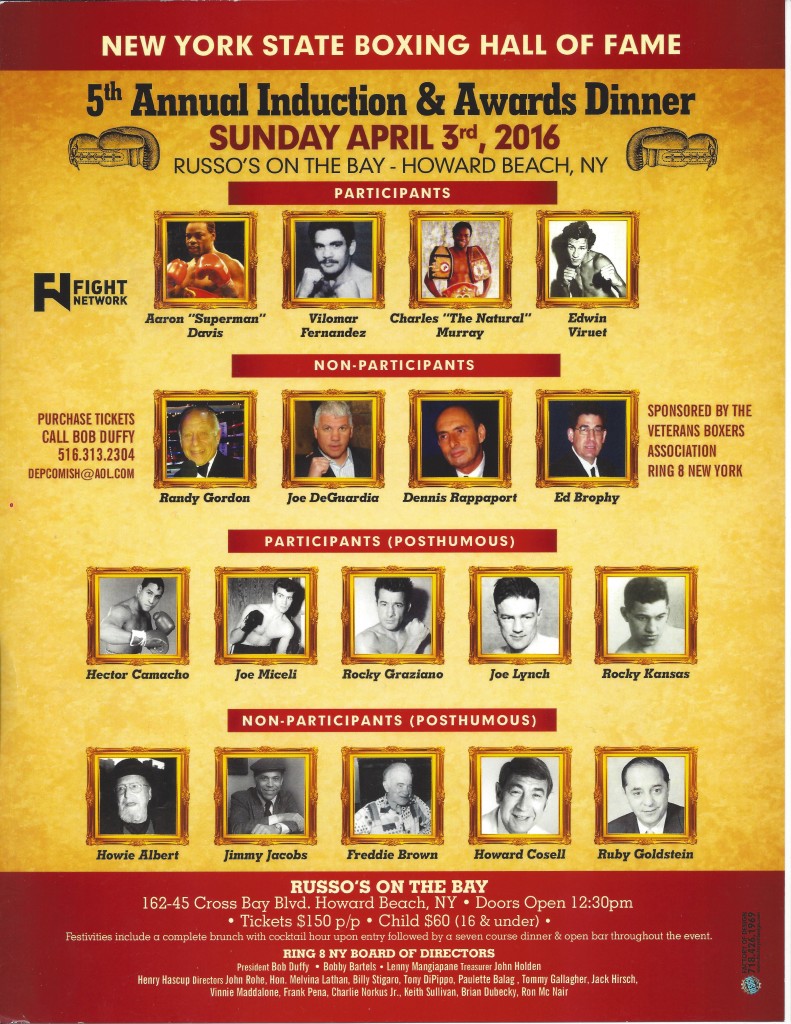 Duffy talked on the New York Boxing Hall of Fame Induction Ceremonies which will take place on Sunday, April 3rd.
Duffy stated that our Annual picnic will take place on Sunday August 8th at Brady Park in Massapequa Park. He also stated that Lou DiBella donated $1,000 toward the picnic so the price for members will be ONLY $5 and all others will be charged between $10 -$15.
DiBella also donated 25 tickets for the boxing show on April 16th at the Barclays Center, Brooklyn.
Duffy stated that our Annaul Christmas Party will take place on December 11th at Russo's on the Bay. This year where going to start with our cocktail hour at 12:30 PM, then our Awards Ceremony will start at 1:45 Pm, followed by dancing from around 3:15 Pm to 5:30 PM.
Duffy thanked John Holden for making out the fliers for our Golden Glove Show.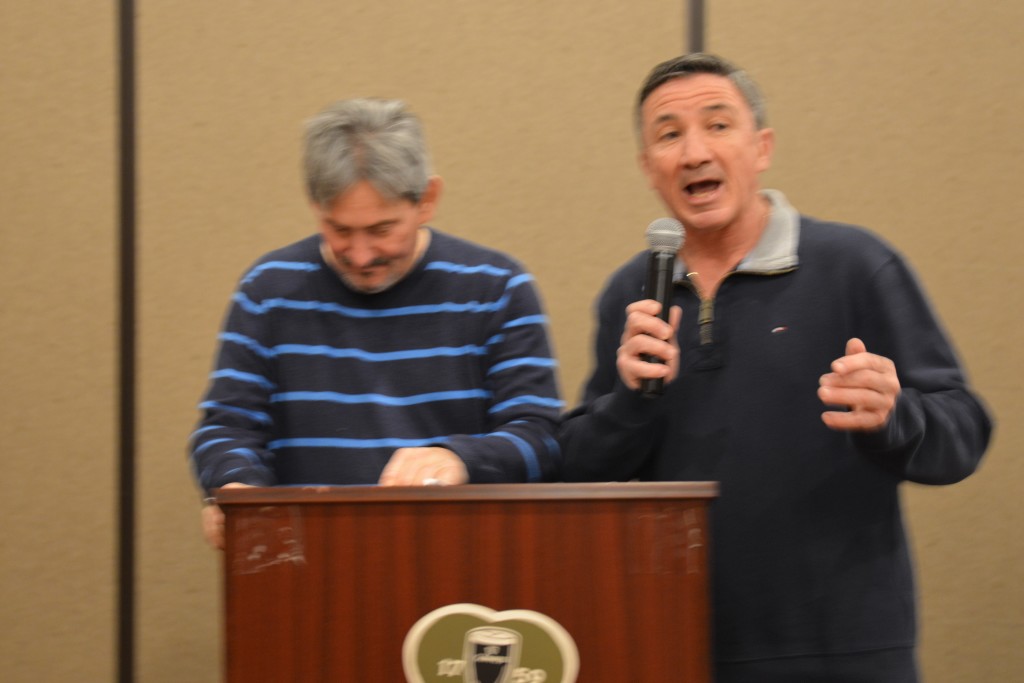 President of the FDNY Bravest boxing team Bobby McGuire announced a Boxing Show where the FDNY will go against the Irish Team, which will take on Ireland's Garda Siochana boxing club on March 26 at Webster Hall in New York for the Easter Eve Uprising matches, with all proceeds going to charity.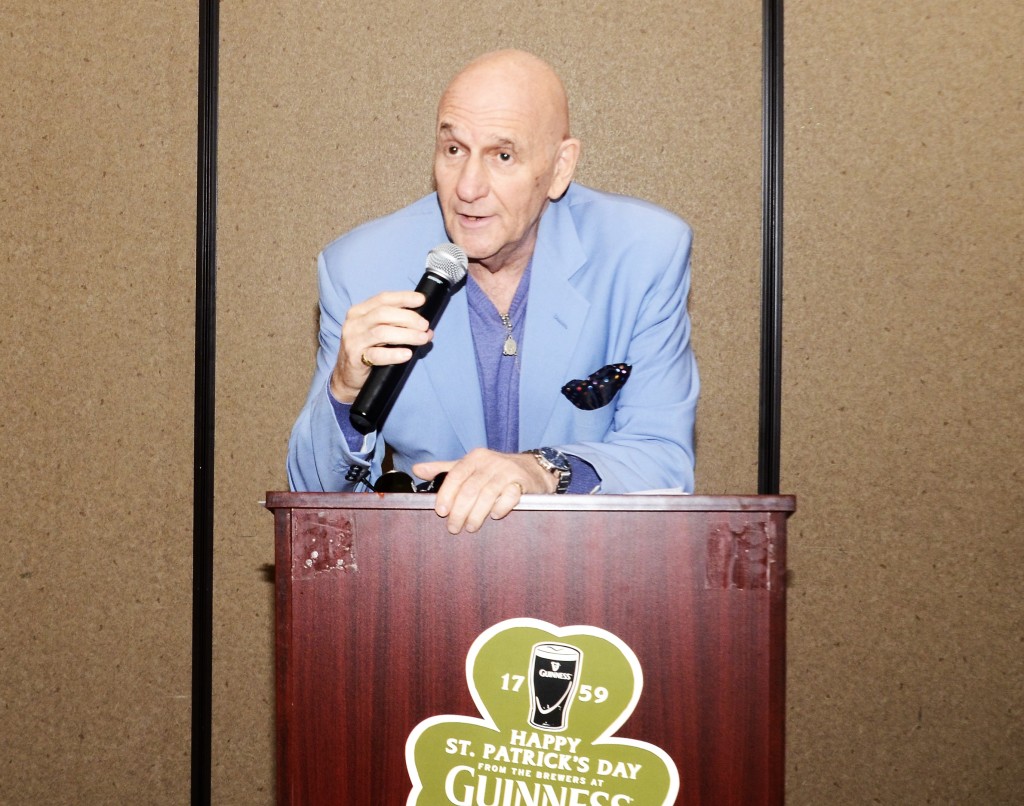 Our guest speaker was Tommy Gallagher. He stated that he started in 1951 when his grandfather took him to a gym and they saw Rocky Marciano hitting the heavy bag. In 1965 Tommy opened his first gym. He talked about the old-time boxers, trainers and how the business of boxing has been run.
He talked about how many fighters made millions of dollars during their career ONLY to lose it all and ended up without a penny. Tommy told several very funny and entertaining stories that had everyone laughing. He took several questions including one about Donald Trump, who Tommy stated that he did so much for boxing and the boxers and was very good for the sport.
Meeting Notes