President Bob Duffy opened the meeting with a Flag salute and John Holden did the 10 count in memory of those who passed on. Paulette then brought out a birthday cake in celebration of this months birthdays (Ron McNair, Stan Stan Janousek and Billy Strigaro).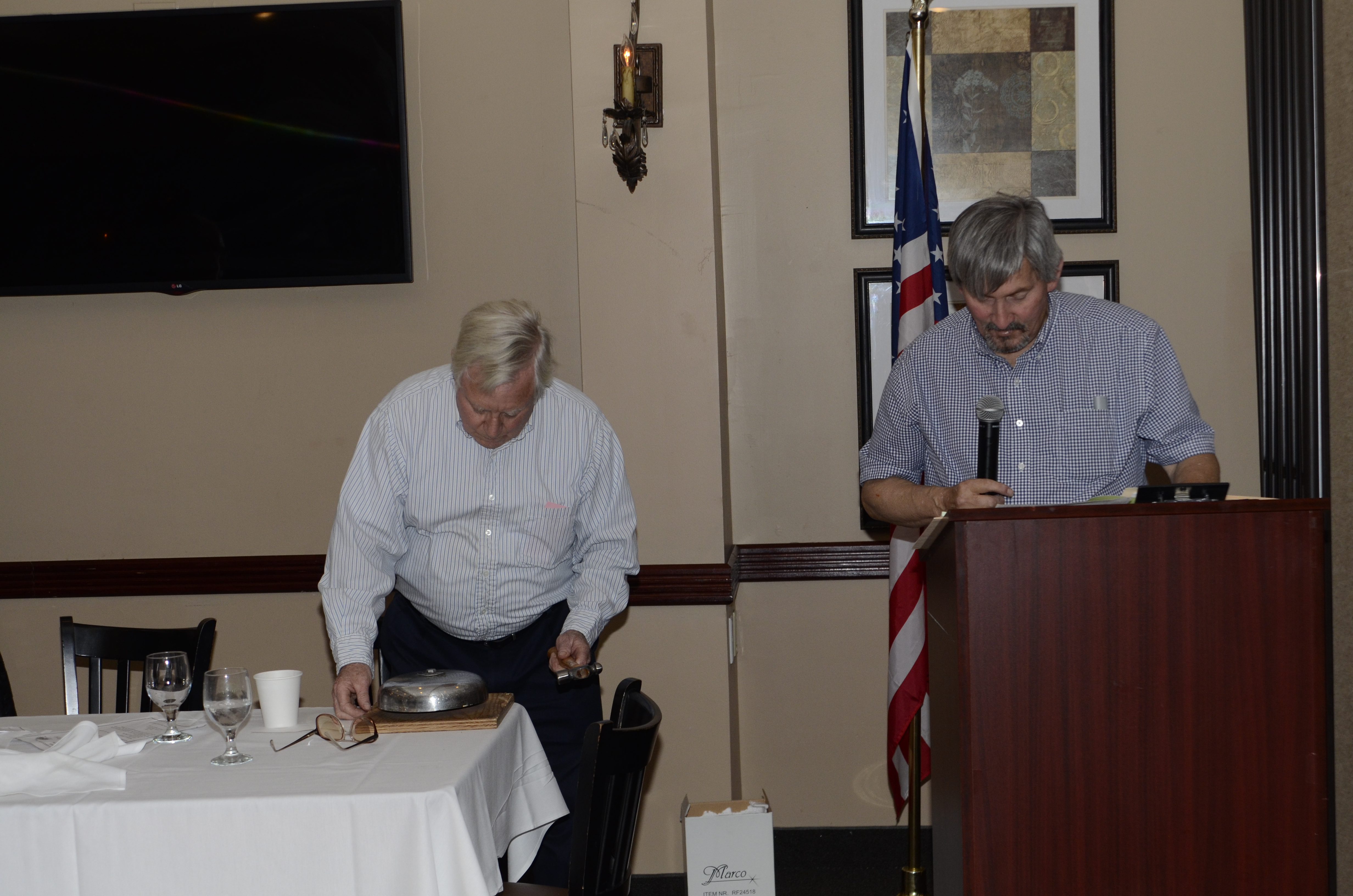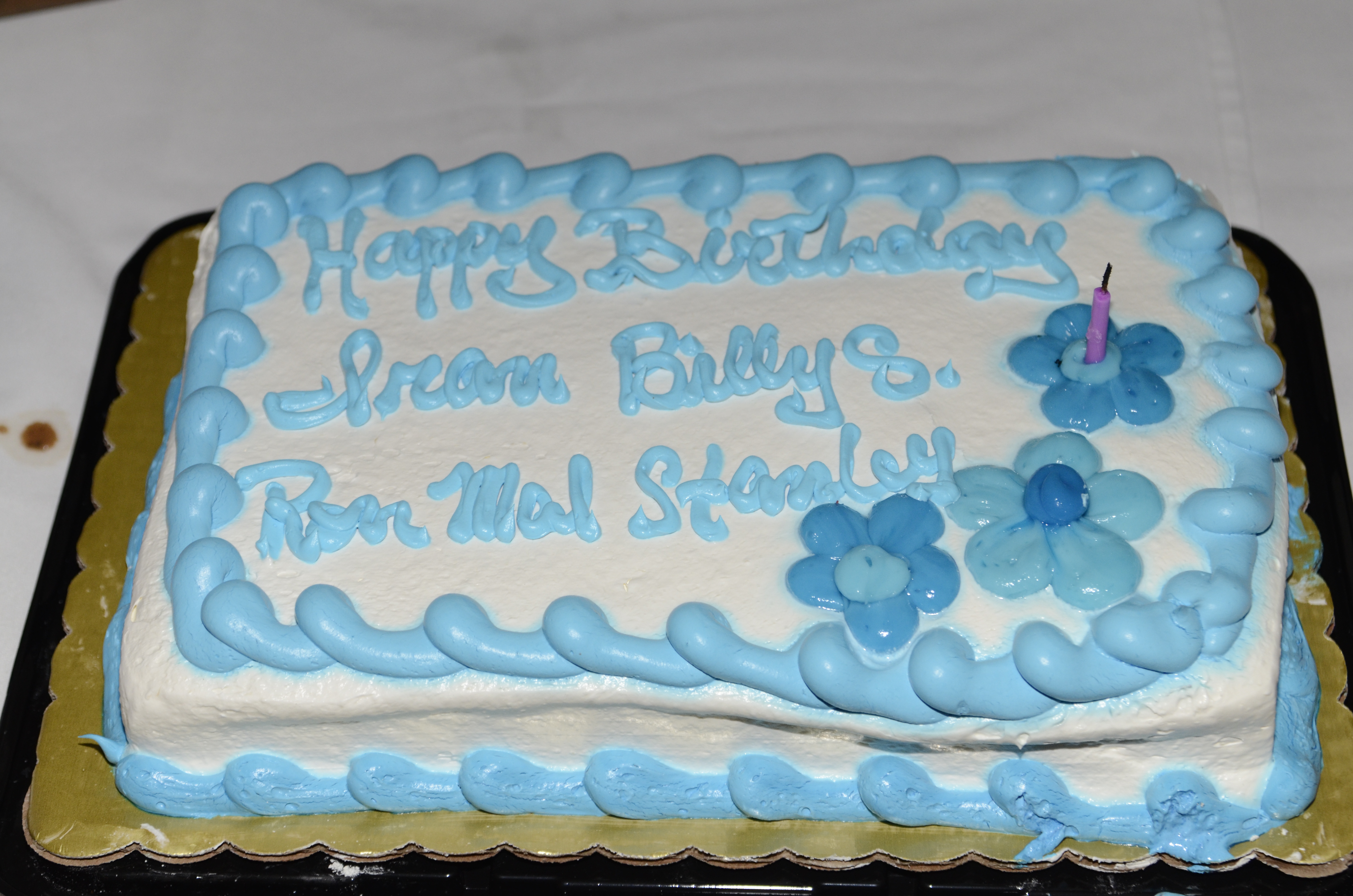 President Duffy talked on our Annual Picnic which will be held on Sunday, August 28th at Brady Park. The cost is ONLY $10 each and $20 per family. Boxing promoter Lou DiBella donated $1,000.
President Duffy stated that we will be having our next meeting on Thursday, June 16th at the Plattduetsche Restaurant, Franklin Square (1132 Hempstead Turnpike, Franklin Square, NY 11010).
President Duffy talked on helping out young boxers that are planning on turning pro shortly with there contracts. He plans on having a special meeting and inviting all those who are interested.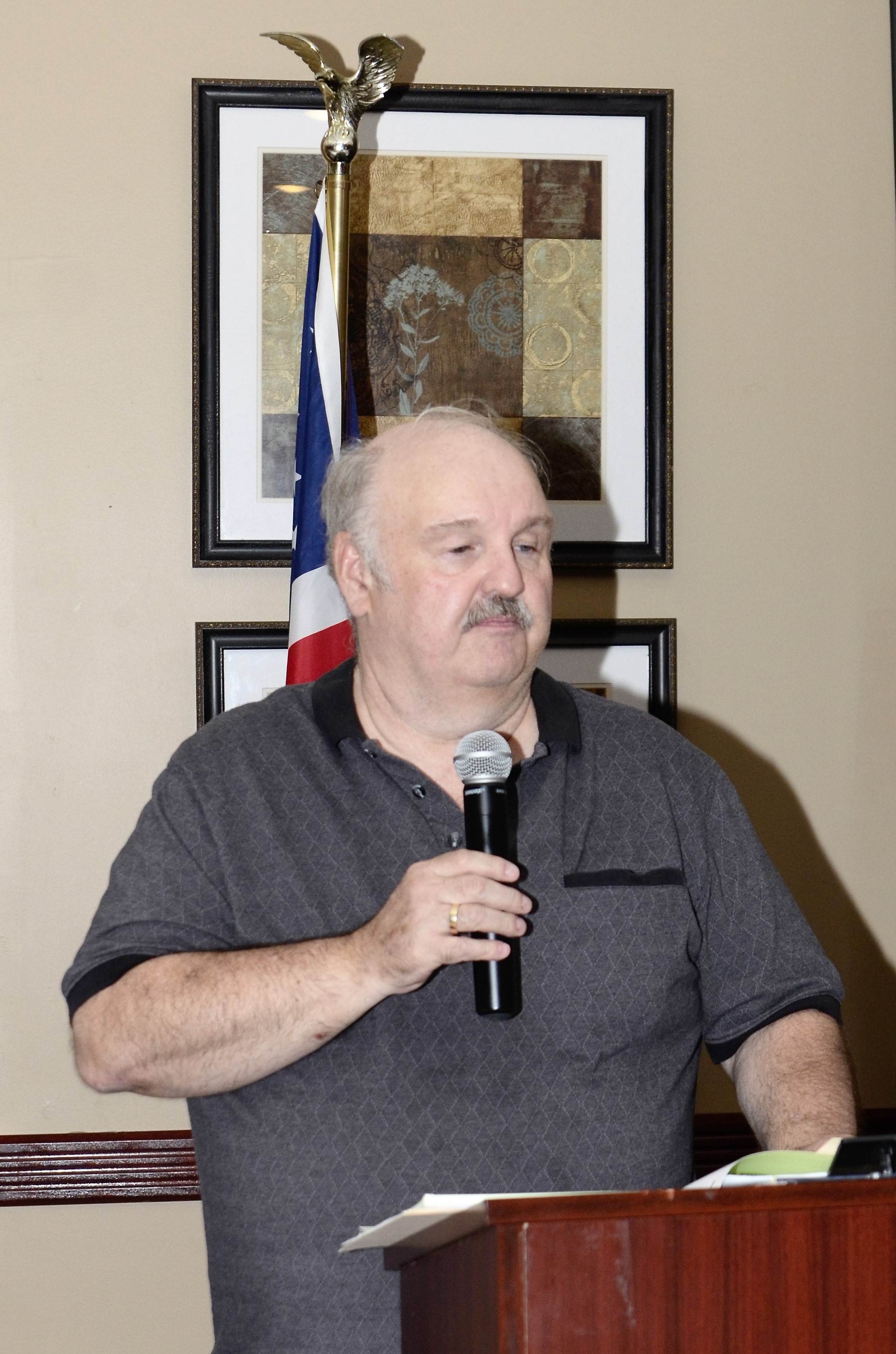 Charlie Norkus Jr., talked on the Bill Gallo Scholarship fund. He and John Holden are the committee members and they picked 2 young Amateur Boxers that will receive $1,000 each.
President Duffy talked on our NY Golden Glove Show in which very few members attended BUT Charlie Norkus once again donated a nice sum of money.
President Duffy Stated that we made between $5,000 to $6,000 on the New York State Boxing Hall of Fame.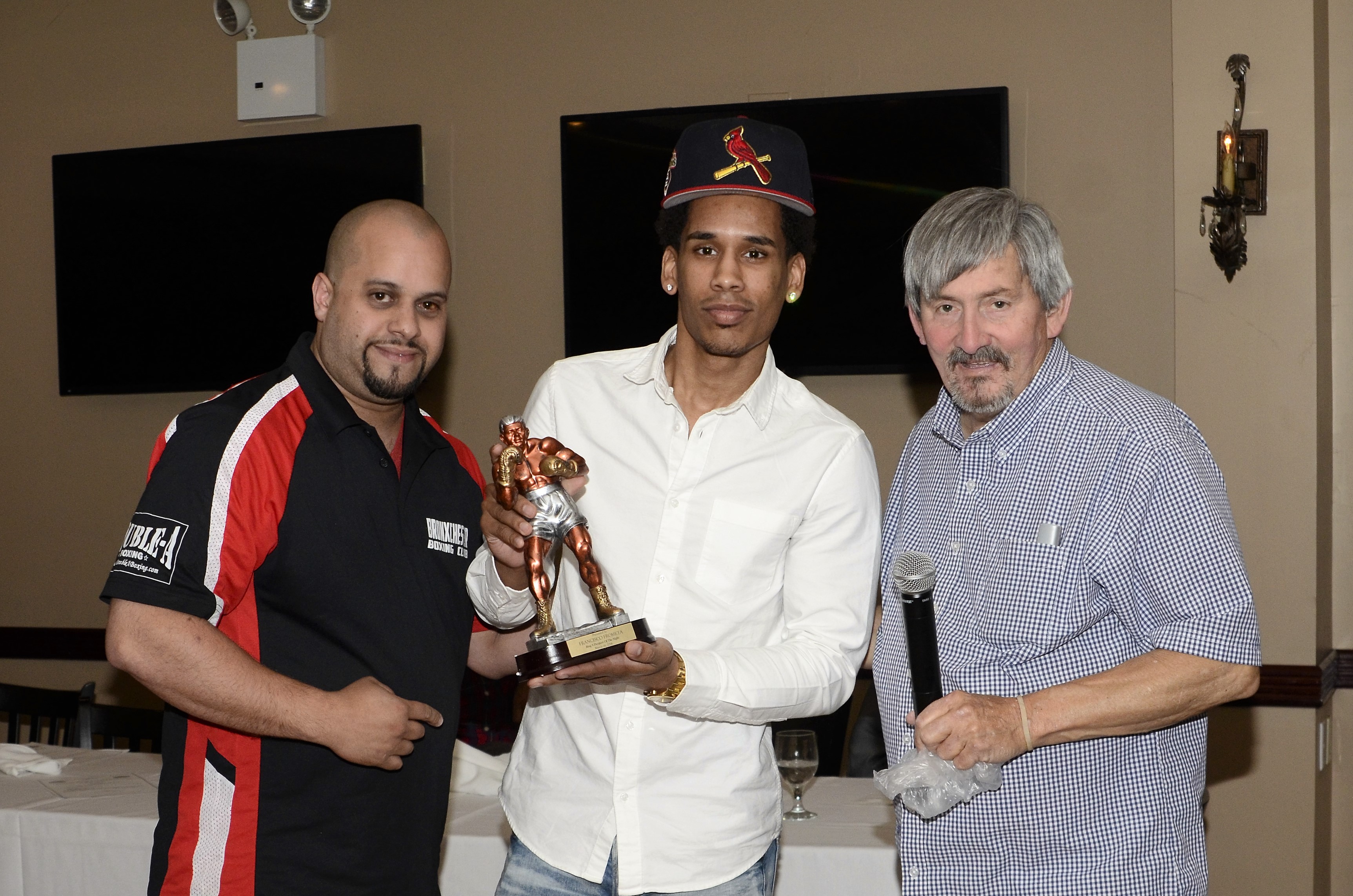 President Duffy introduced the head coach of the Bronxchester Boxing Club, Noel Romero who talked on his club and boxer Francisco Frometa, who won the "OUTSTANDING BOXER of the NIGHT" Award.
President Duffy introduced all the VIP's in attendance.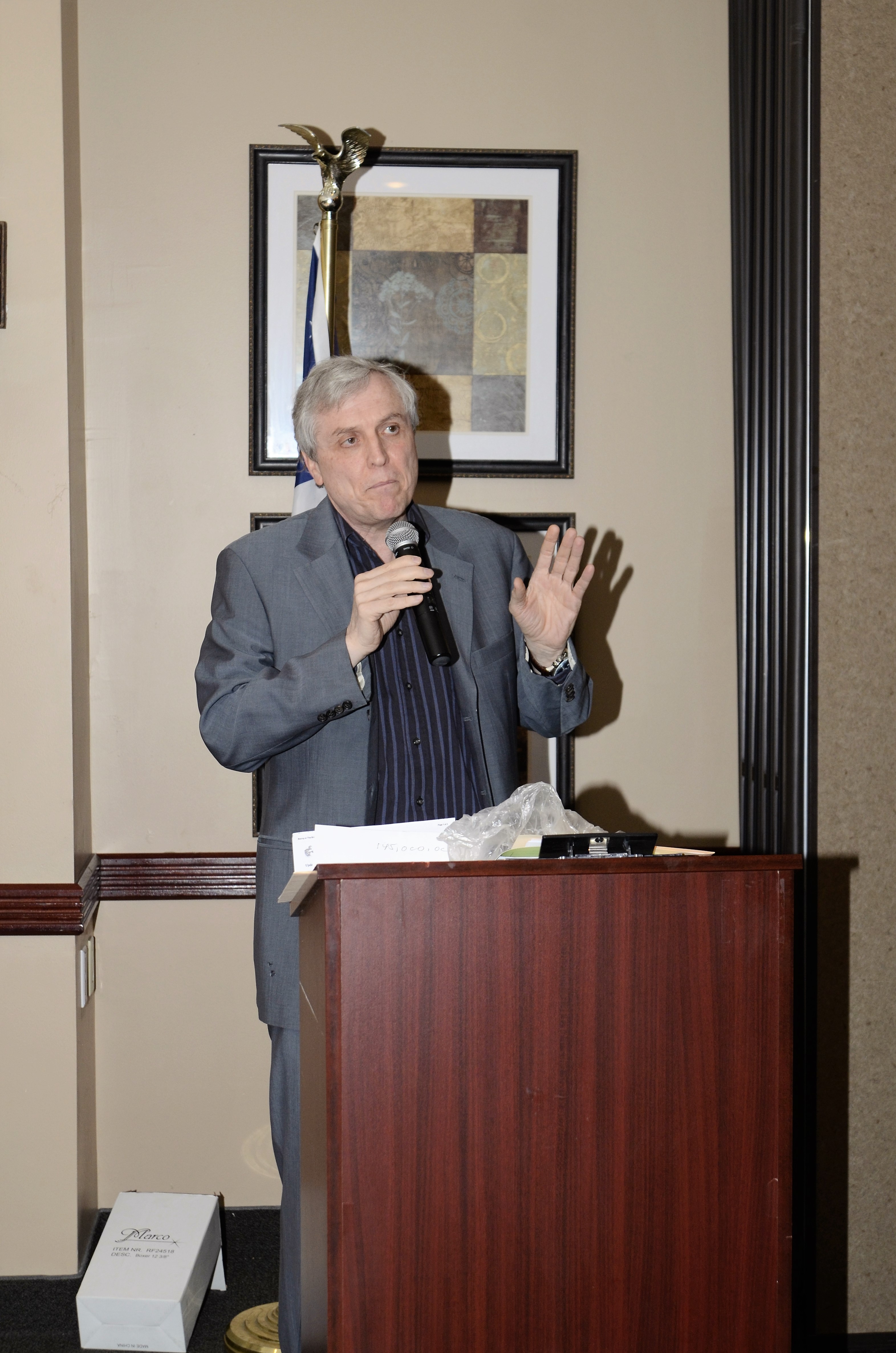 Matchmaker/Boxing Historian Don Majeski talked on how the state of New York will not be paying for the medicals for the boxers anymore. He asked us to write the state in support of keeping this going.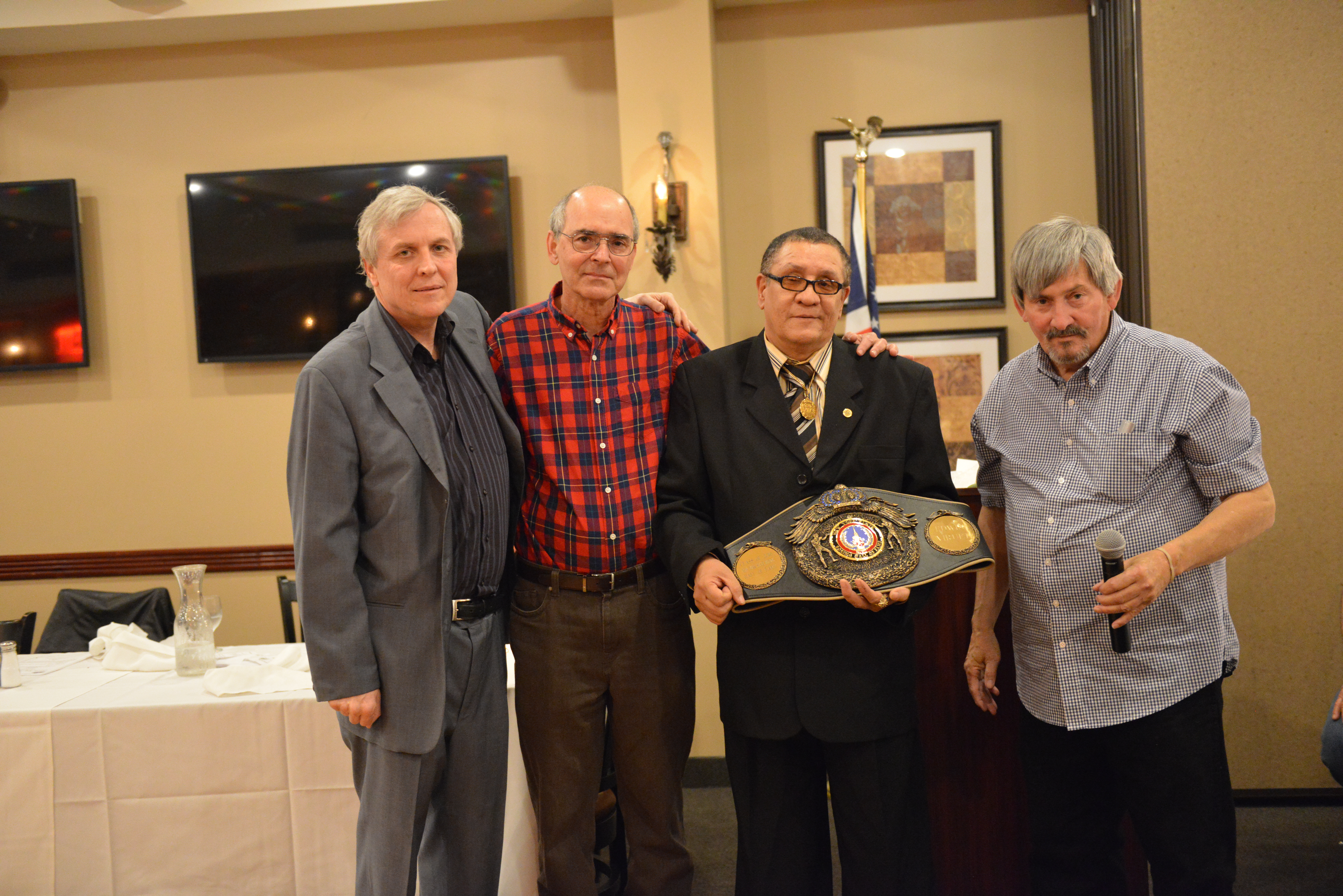 Jack Hirsch and Majeski talked on recent NYSBHOF inductee Edwin Viruet who fought such Greats as Roberto Duran twice, Esteban De Jesus, Vilomar Fernandez, Edwin Rosario and Saoul Mamby. They then presented Edwin with the New York State Boxing Hall of Fame Championship Belt,.
Edwin was very emotional and thanked everyone. He then took questions about fighting Duran and he talked about those fights as well.
President introduced Mrs. Bill Tate and stated that Bill and Mike Tyson both donated $5,000 to lay Kid Gavilan to rest with a headstone.
Meeting Notes