President Bob Duffy opened the meeting with the Flag Statue followed by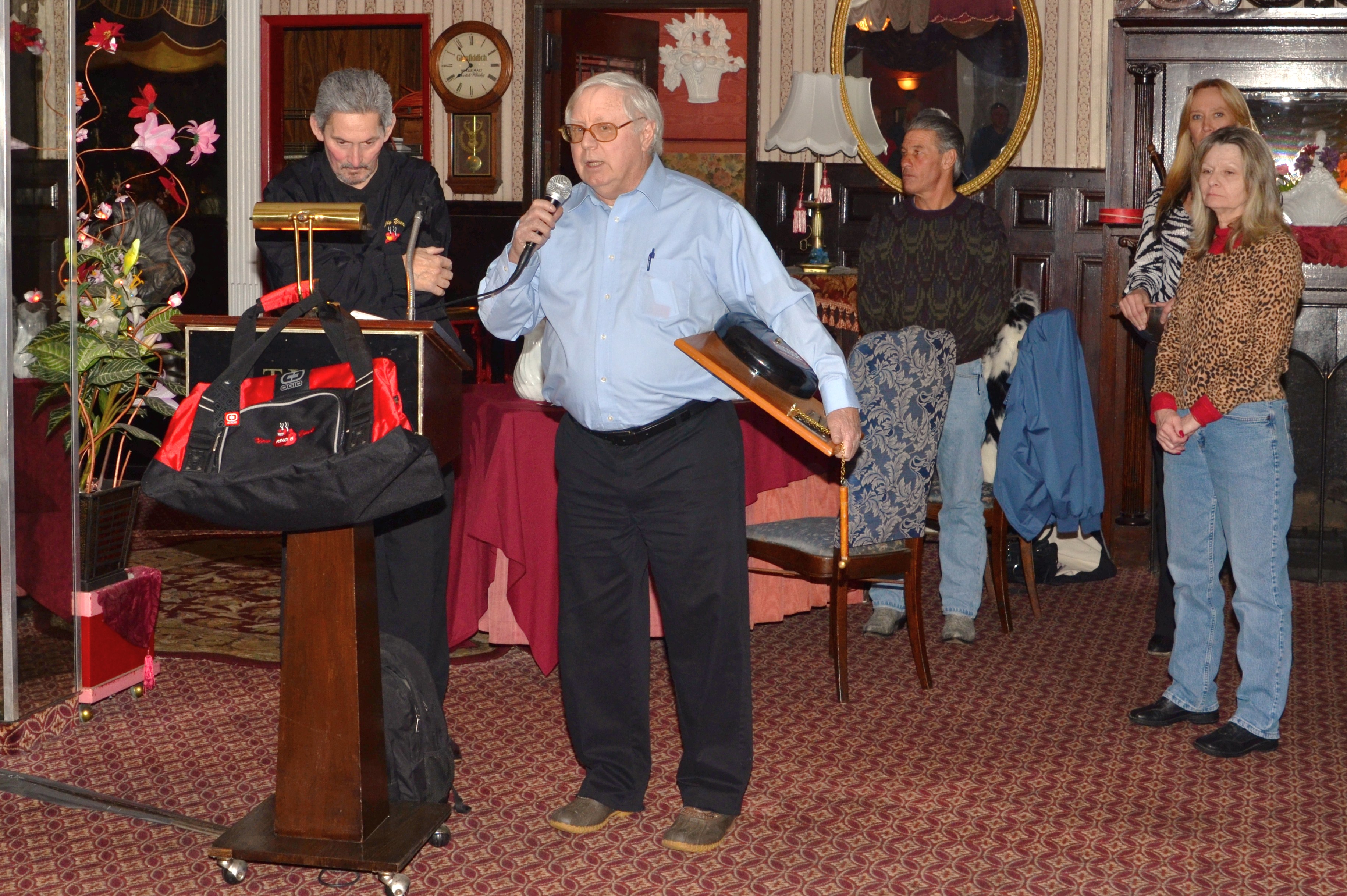 John Holden telling short stories on John Carter and Felix "Figgy" Figuora, who both passed away recently.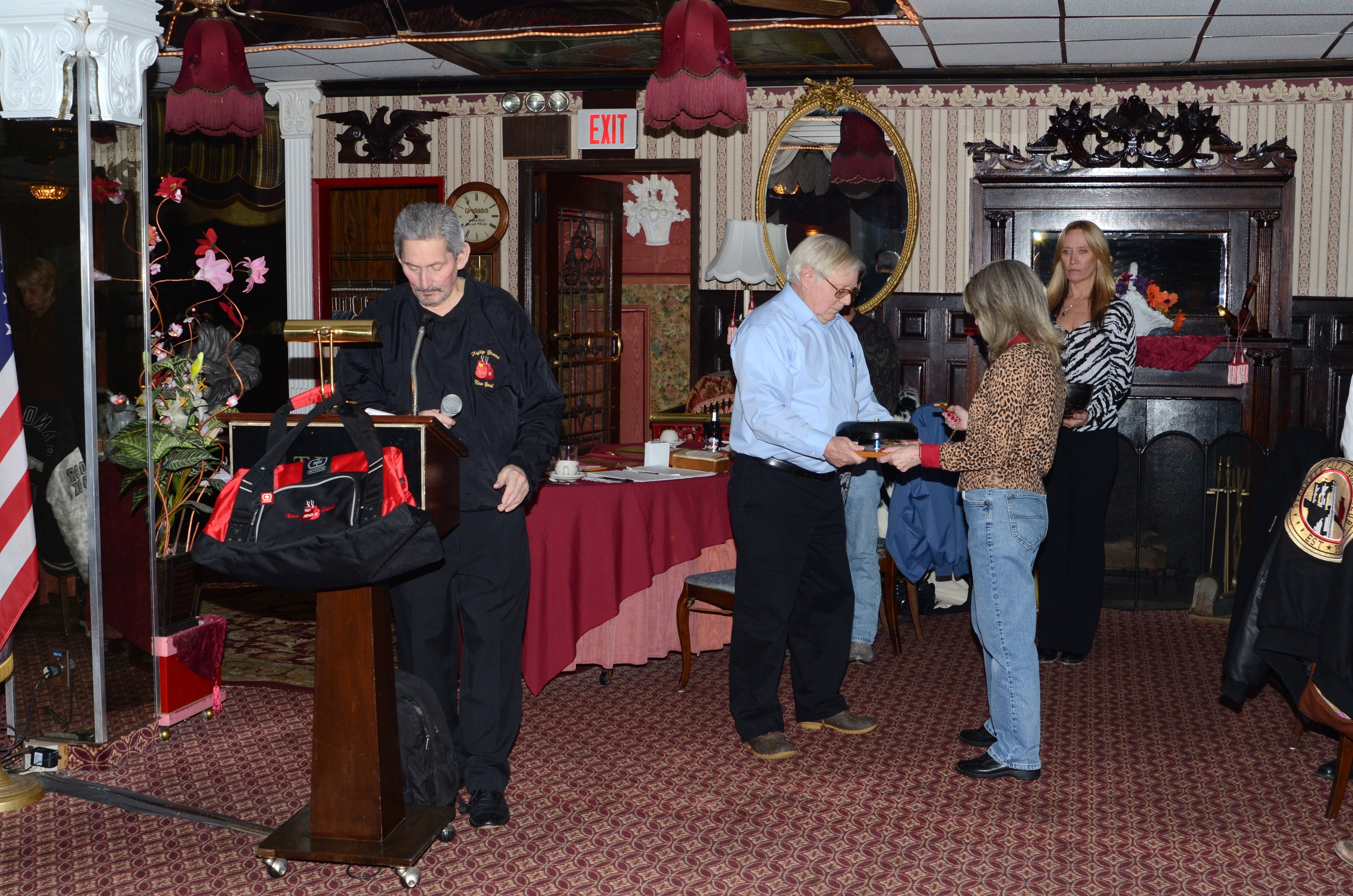 That was followed by the 10 count by Paulette in the memory of all those who recently passed on.
President Duffy stated that a few of the Ring 8 members went to Felix "Figgy" Figuora's wake were them gave a 10 count and presented the family with a Glove Statue.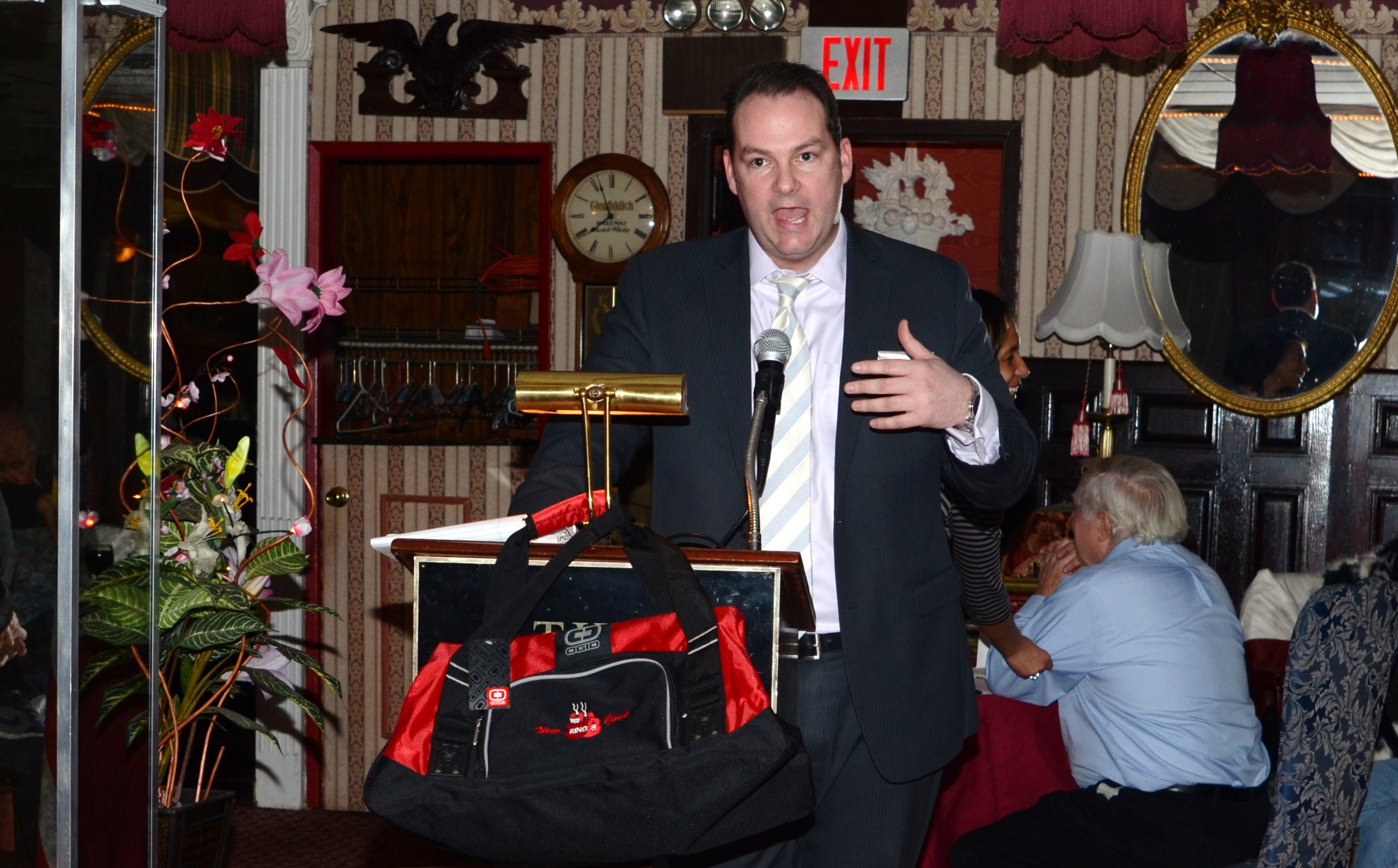 Keith Sullivan talked about an addition in our By-Laws in order to get a Tax Exempt Number. It will be in Section 3 and the addition will be on the people we give too. Those making under $40,000 (80%) and those making under $25,000 (50%).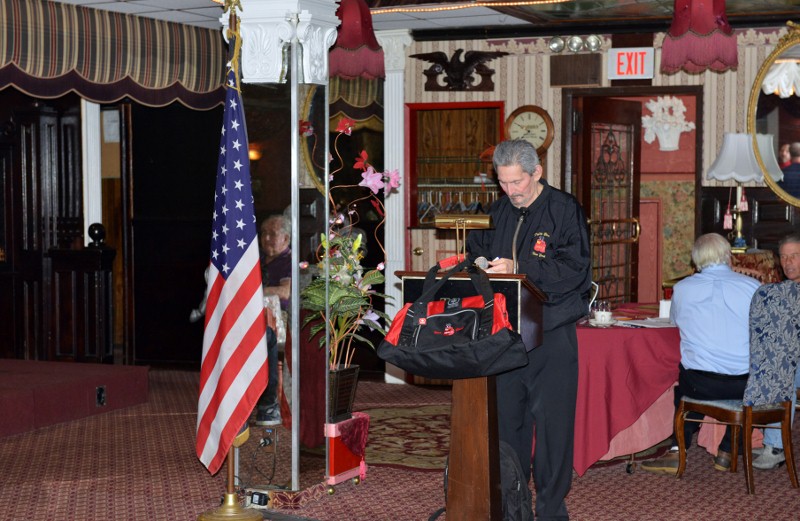 President Duffy talked on the Wayne Kelly tribute that took place a few weeks ago, and that Ring 8 donated over $300 in items.
Our NY Golden Glove Show which was postponed because of the snow will take place on Tuesday March 11, 2014 at 7:30 PM and it will be at the Plattduetsche Park Restaurant located at 1132 Hempstead Turnpike, Franklin Square , NY – 1/2/ mile east of Belmont racetrack and the proceeds will go to the Bill Gallo Scholarship Fund.
President Duffy talked on our up-coming New York Boxing Hall of Fame affair and went over all the inductees. He also stated that the tickets are going fast.
New Legion Boxing Productions has donated 2 tickets for their up-coming boxing show at the Resorts World Casino, Queens, New York on Saturday, April 5th.
President Duffy introduced boxing matchmaker Joe Quiambao.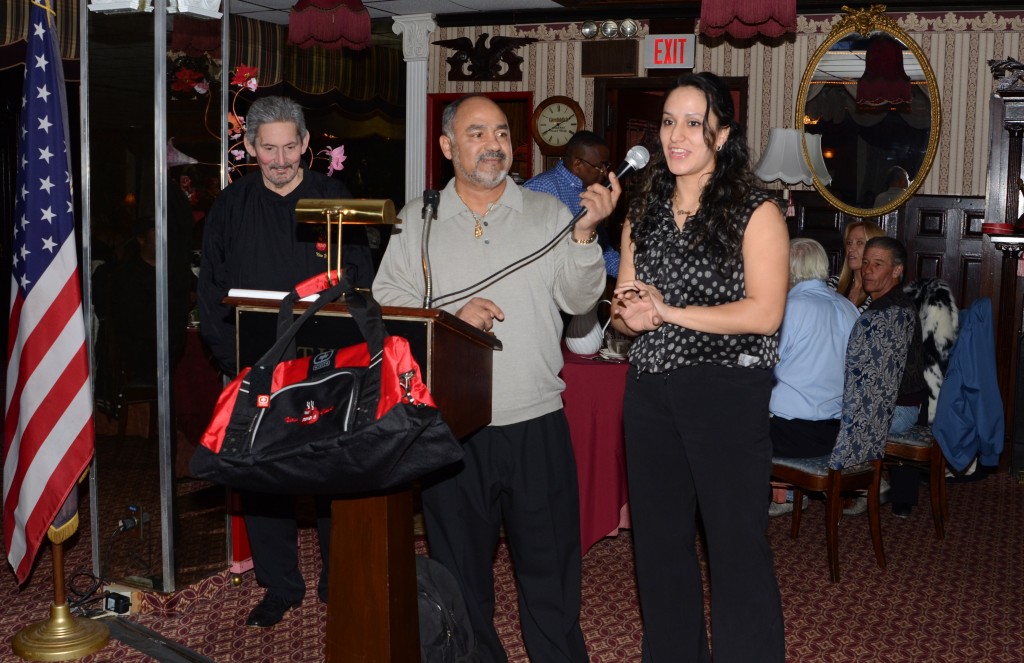 Frank Pena talked on a Golden love Show at Glen Cove High School on March 27th for the benefit of "Mom's Who Kick." Frank also introduced Wendy Sincuir who will be boxing in the Golden Gloves in the 152 pound weight class.
President Duffy talked on our Annual picnic which will be held in Glen Cove.
President Duffy introduced our first guest speaker Dr. David Levine, who is a Chiropractic Physician.

Dr. Levine focuses on "pain management treatment," and has found a method to diminish conditions, like muscle spasms, and restriction of motion, which result in pain. He uses a manual technique, he said. He came to master these techniques because of his dad. He said that his dad, also a chiropractor, who he termed his best friend, was diagnosed about six years ago with stage four pancreatic cancer.
"When he got the diagnosis, Dr. Levine was devastated," he called doctors all over the country, pain management people, oncologists, and they said the only real way to treat his pain was through narcotics." Levine's father had pain in his abdomen, and the son developed his techniques to try and alleviate his dad's discomfort. "This is a story of a son who was devastated by his fathers' condition," the son said. "A story of love, and tragedy, to triumph. Out of this really horrific situation– he died in a hospice and Dr. Levine slept 14 days beside him– this came about. As a result of his intense love for his dad the silver lining is a new, potentially revolutionary pain management method. Really, my life and career are a tribute to my dad, Dr. Robert Levine."
He has worked on 100′s of athletics from the NFL, NBA and now with boxers such as Zab Judah, ex heavyweight champion Leon Spinks, through his wife, and ex junior welter champ Johnny Bumphus, who all attest on tape to Levine's skills.
His methods only takes minutes to work and has donated his service to all the Veterans coming back from the wars. Boxing writer Michael Woods just wrote an article on Dr. Levine which you can read by going to the following link. – http://www.thesweetscience.com/news/articles/18021-this-man-could-be-a-boxers-best-friend
Harold Lederman asked how does he do it. Dr. Levine explained some of his treatments. Harold talked on some hand specialists and that it takes time to heal. Lenny Mangiapane asked if he took Medicare.
President Duffy introduced all the well known boxing people in attendance.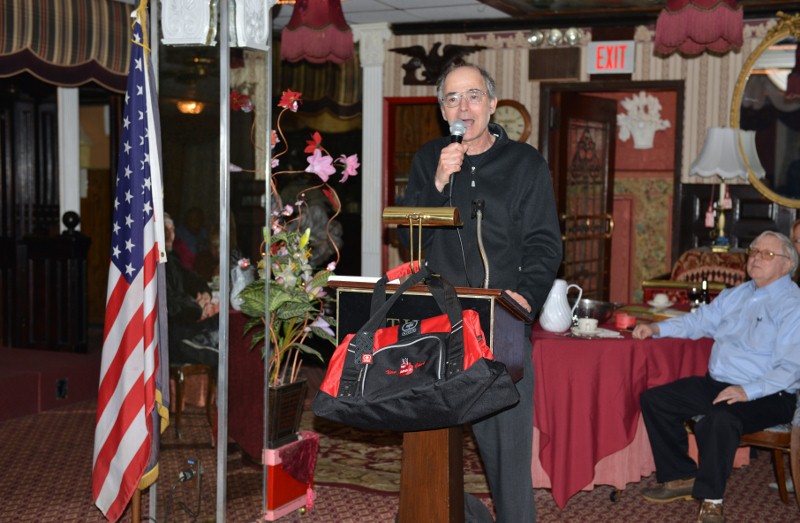 BWAA President, Jack Hirsch talked on Ring 8, our President Bob Duffy and the Brooklyn Nets and Boxing Ring Announcer David Diamante, and what a Great job their doing.
Jack continued to talk on the New Legion Boxing Productions and Luis Collazo's 2nd round knockout over Victor Ortiz. Jack stated that Louie talked to the kids a his wife's school. He also talked about Louie's boxing career and how he overcame some pitfalls to become a World Champion and after his Great win over Ortiz is on his way back again.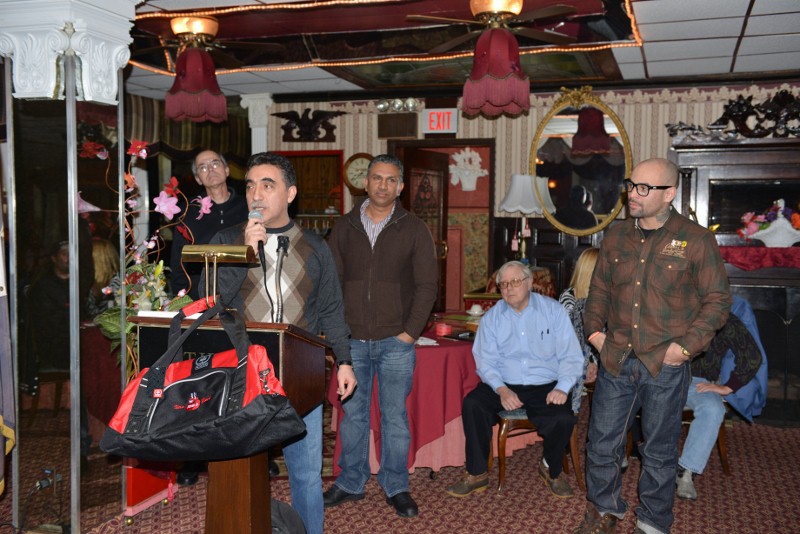 Collazo's co-manger Wilson Naranjo thanked Ring 8 and then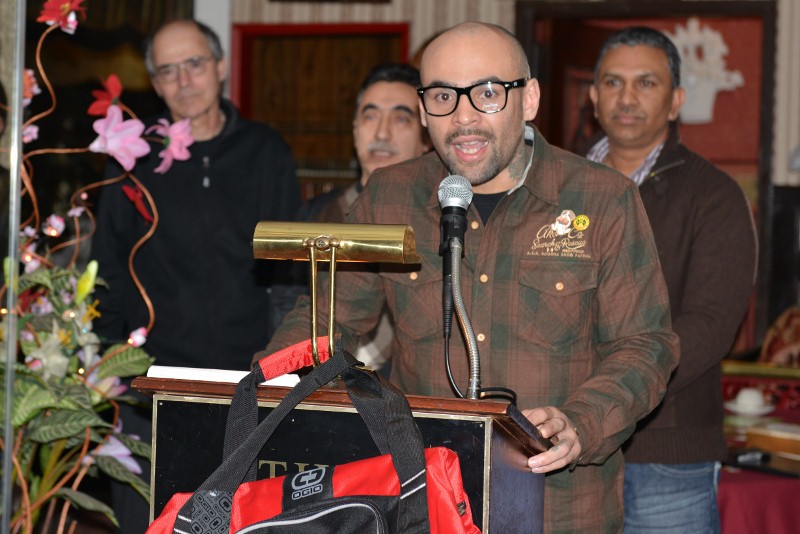 Luis Collazo talked on how we all face defeat but we have to get back up. Wilson and Collazo's long-time trainer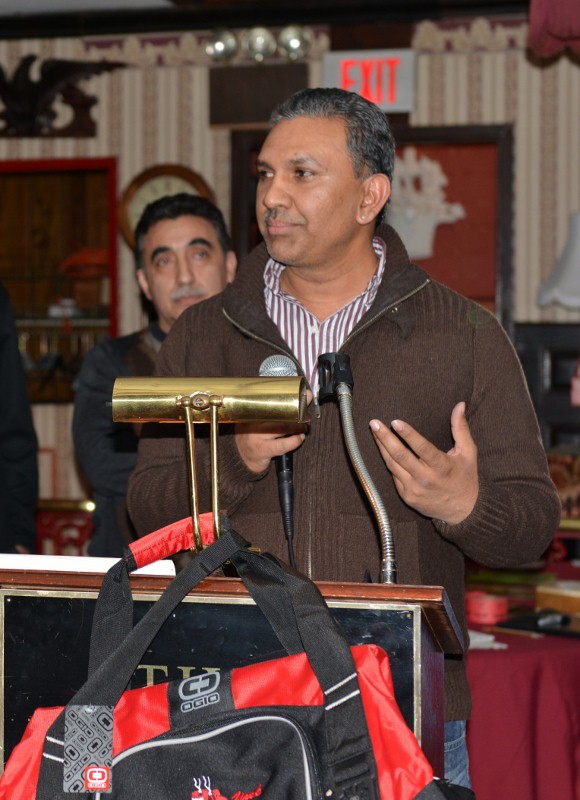 Nirmal Lorick introduced the rest of the New Legion Boxing Productions.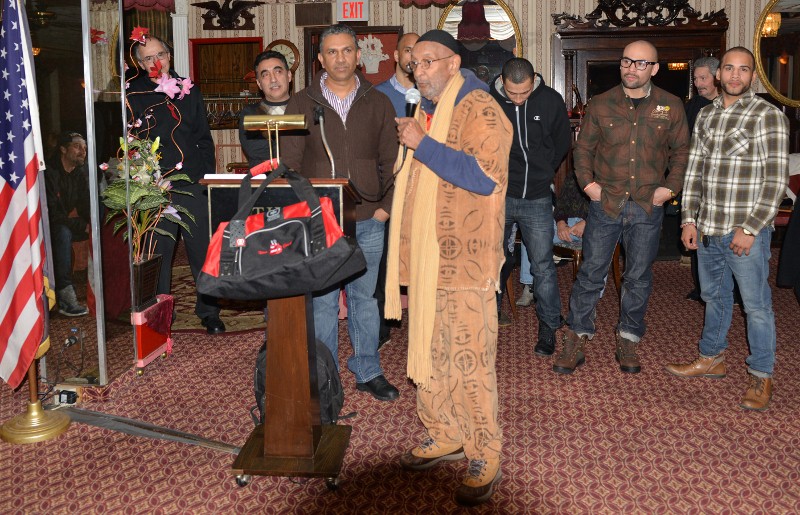 Danny Gant also stated that Ring 8 was doing great things.
President Duffy gave out Ring 8 hats to them all.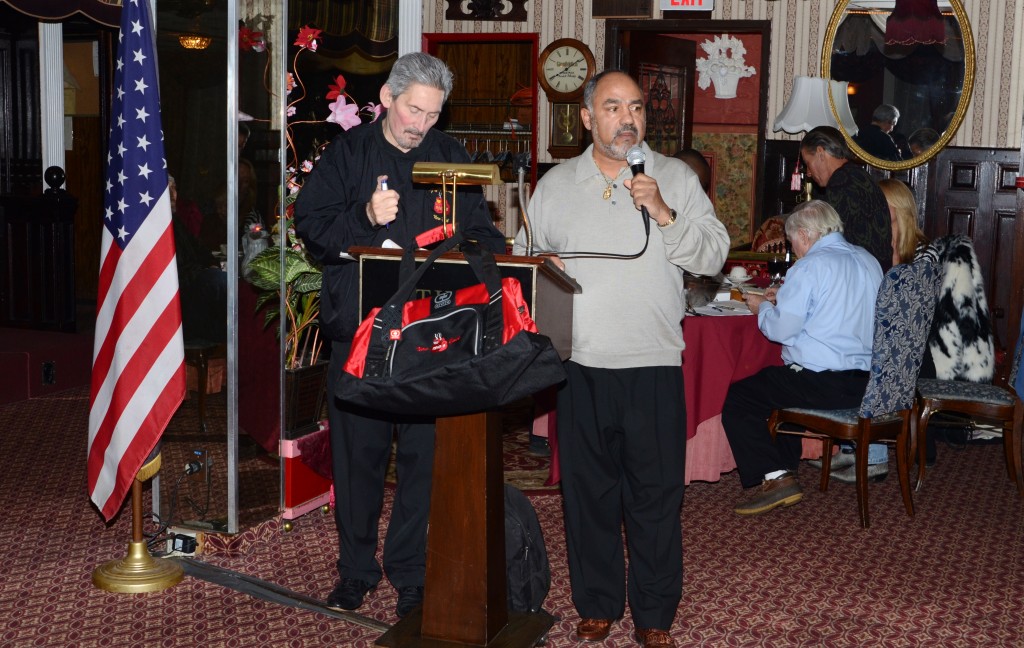 Frank Pena, who was the inspector in Collazo's corner when he fought Ortiz, stated that it was a pleasure working with the. They were all class acts.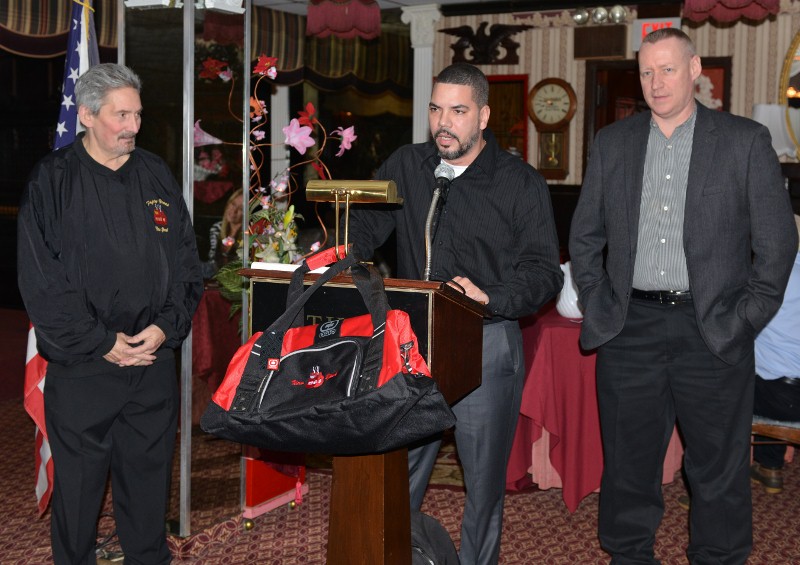 Felipe Gomez talked on their up-coming boxing show at the Resorts World Casino, Queens, New York on Saturday, April 5th. Most of the boxers that attended tonight will be boxing on that show.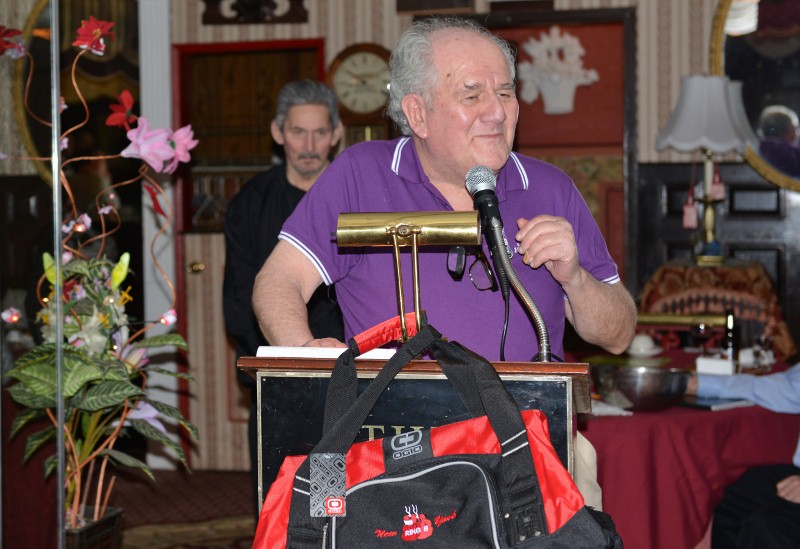 Harold Lederman talked on Collazo's bouts with Berto and Hatton and then told the story on how he introduced the CEO of Golden Boy, Richard Schaefer to Collazo and told Richard how good he was, a little while later Golden Boy signed Collazo.
Meeting Notes