President Bob Duffy opened the meeting with the flag salute and and 10 count in memory of John Connote and Michael Dokes.
President Duffy welcomed several new members to Ring 8.
Frank Pena talked on the 2nd Annual Ring 8 picnic that he ran in Glen Gove. With the money they made they sent 28 kids on a fishing trip. Some of these kids were never even on a boat before. The Mayor and City Councilman gave Ring 8 a Proclamation for there Outstanding Work!
Leonore Lanzillotti, who's brother fought at Sunnyside Garden as an Amateur, talked on the Plaque that will be going up at Wendy's on Saturday, October 6th at 12 Noon, where Sunnyside Garden use to be. John Edebohls, who has worked on this for years also talked on this.
President Duffy talked on our Annual Christmas Party at Russo's on the Bay on Sunday, December 9th.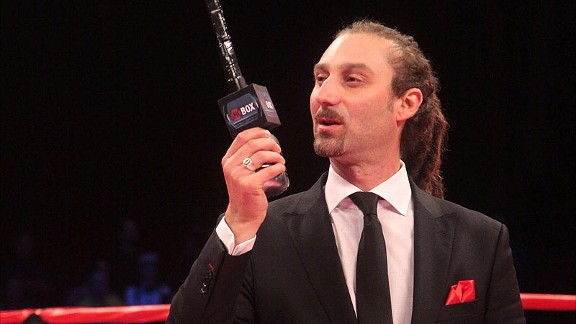 Ring Announcer David Diamante talked on the Brooklyn Nets where he is the PA Announcer. He also became the voice of NBC Sports Network's new highlights show, The 'Lights. The 'Lights airs every Monday – Friday from 7AM – 9AM EST on NBC Sports Network. He will also be announcing on September 29th on HBO.
Ron Ross talked on the condition of Emile Griffith, which is not good. He visited him the other day in the Nursing Home. Ross talked on the wonderful show that President Bob Duffy put on at the Plattduetsche Restaurant, Franklin Square, New York. Not only did they have an Outstanding Boxing Show, with 9 fights, But they also included a play called the "Kid Shamrock," which based on the boxing career of Bobby Cassidy and it was put together by Bobby Cassidy Jr.
Ron read a few poems from his books about Beau Jack and A visit to St. Nicks.
President Duffy stated that Charlie Norkus Jr's father, will be inducted into the California Boxing Hall of Fame in October and Charlie Jr., stated that he would gave a full report when he returns. Ring 8 put in a Full Page AD in Charlie Norkus Sr's behalf.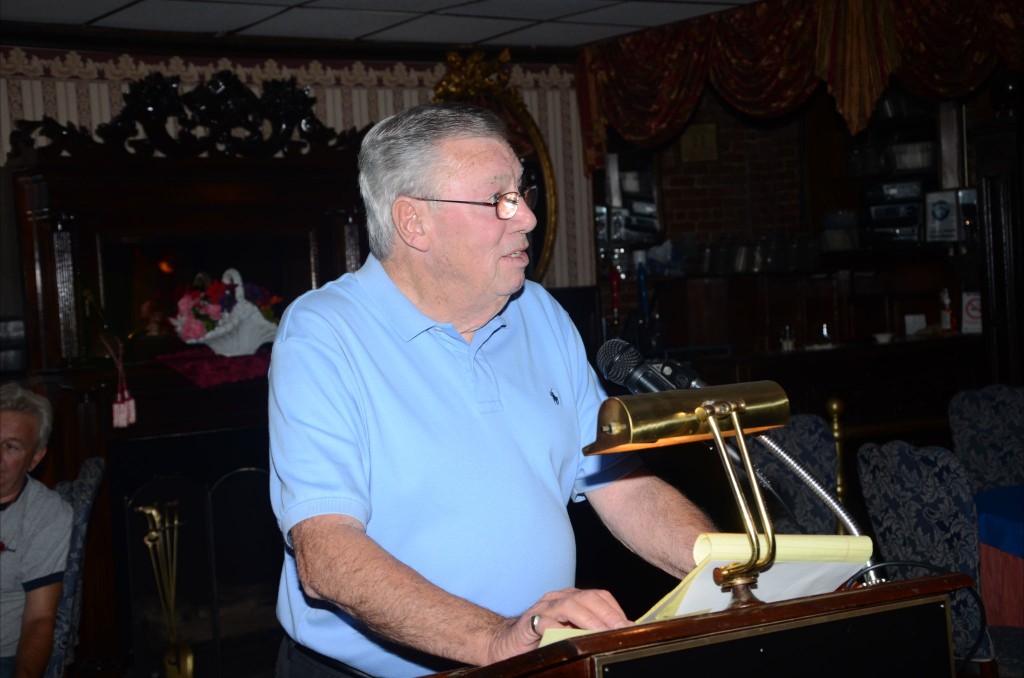 Joe Dwyer talked on the Rocky Marciano Statue that will be put up in Brockton, Mass on September 23rd. The statue was donated by the WBC and it stands 19 feet tall.
The 3 year project by Mario Rendon and Victor Gutierrez is finally complete. It will be shipped to Brockton Massachusetts where a ceremony will take place in the month of September.
Meeting Notes